Cryptozoic and Warner Bros. Consumer Products Announce Release of CZX Middle-earth
CZX® Super Premium Trading Card Product Based on The Lord of the Rings and The Hobbit Trilogies Features Autograph Cards Signed by Peter Jackson, Ian McKellen, Viggo Mortensen, and Orlando Bloom
Lake Forest, CA – October 4, 2022 – Cryptozoic Entertainment, leading creator of tabletop games, trading cards, and collectibles, and Warner Bros. Consumer Products today announced the October 19 release of CZX Middle-earth.
Cryptozoic's CZX® super premium trading card release showcases favorite characters and scenes from The Lord of the Rings and The Hobbit trilogies. The ultra-high quality cards are thick and glossy, feature gold Deco Foil, and cover all six classic films. The Autograph Card signers include director Peter Jackson and stars Ian McKellen (Gandalf), Viggo Mortensen (Aragorn), and Orlando Bloom (Legolas). Furthermore, CZX Middle-earth features a 50-card Base Set, CZX STR PWR Chase Set, Film Cel Chase Set, and randomly inserted one-of-a-kind, hand-drawn Sketch Cards.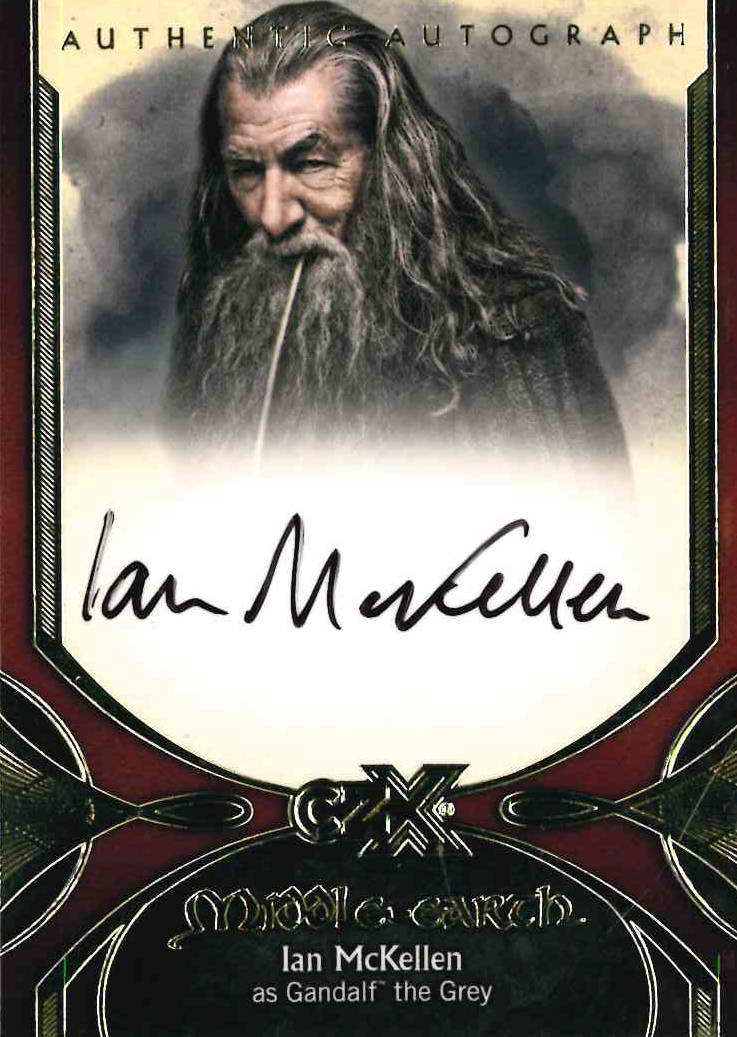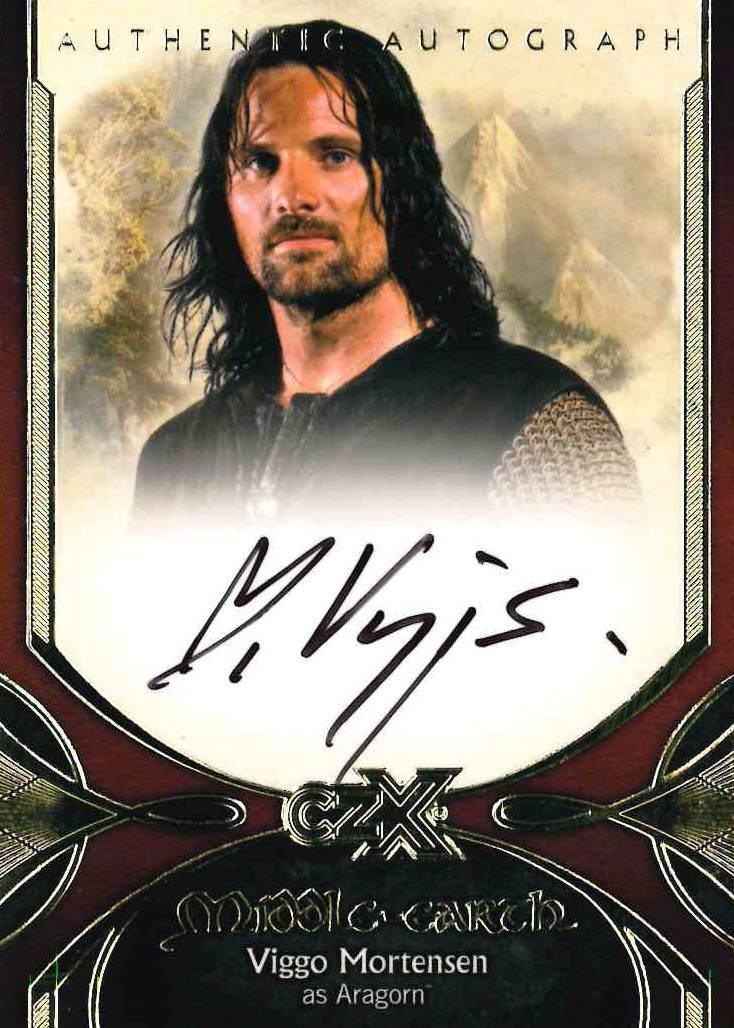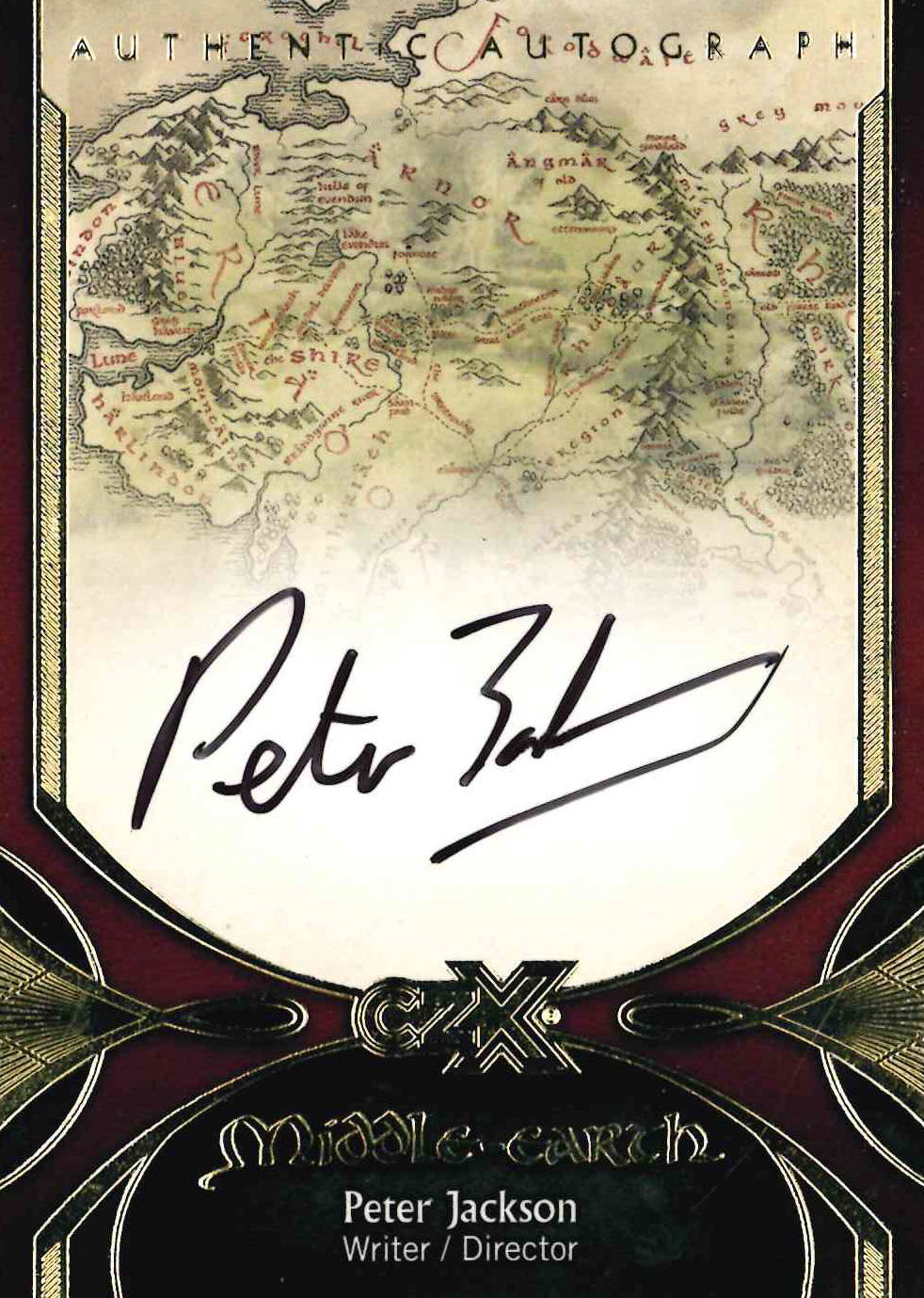 "Each CZX trading card release takes years to create, because the goal is to give fans a once-in-a-lifetime, super premium experience, and CZX Middle-earth is no exception," said John Sepenuk, CEO and co-founder of Cryptozoic. "We took our time to do justice to the six incredible The Lord of the Rings and The Hobbit films. We made sure to have autographs by as many of the big stars as possible, as well as numerous fan favorites. The Sketch Cards were crafted by incredibly talented artists who love the films as much as we do. We believe that, for Middle-earth fans, this is the product of a lifetime."
In addition to the aforementioned stars, signers of Autograph Cards for the set include John Rhys-Davies (Gimli), Evangeline Lilly (Tauriel), Liv Tyler (Arwen), Dominic Monaghan (Merry), Billy Boyd (Pippin), Mirando Otto (Éowyn), Bernard Hill (Théoden), and Manu Bennett (Azog). There are also Dual Autograph Cards and Autograph-Sketch Cards showcasing hand-drawn art alongside actor signatures. Furthermore, there is a rare Triple Autograph Card and an even rarer Quadruple Autograph Card.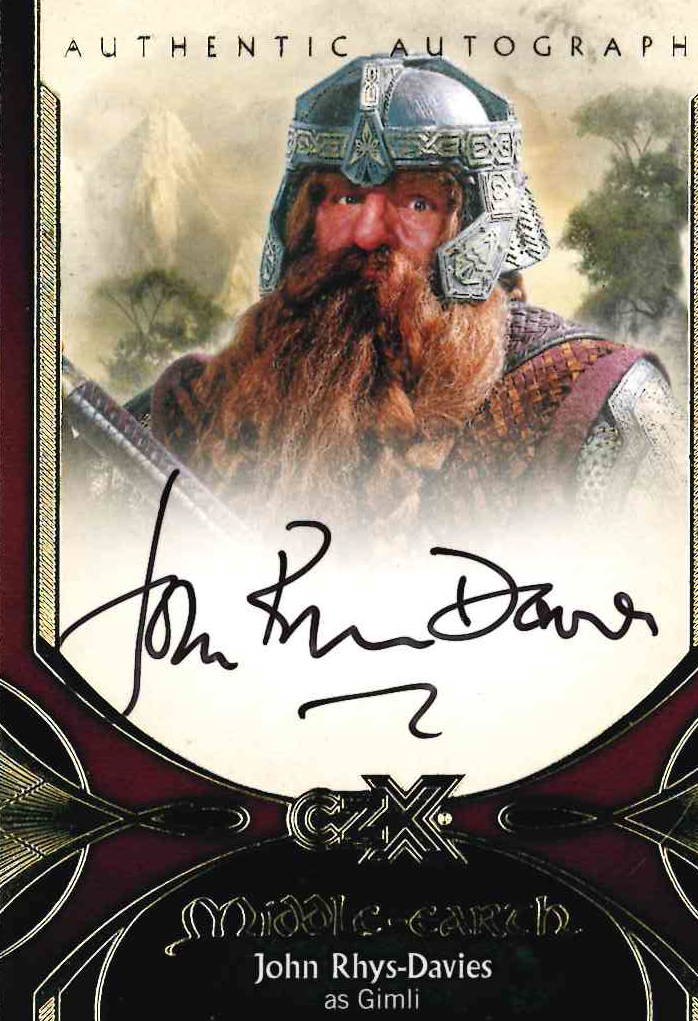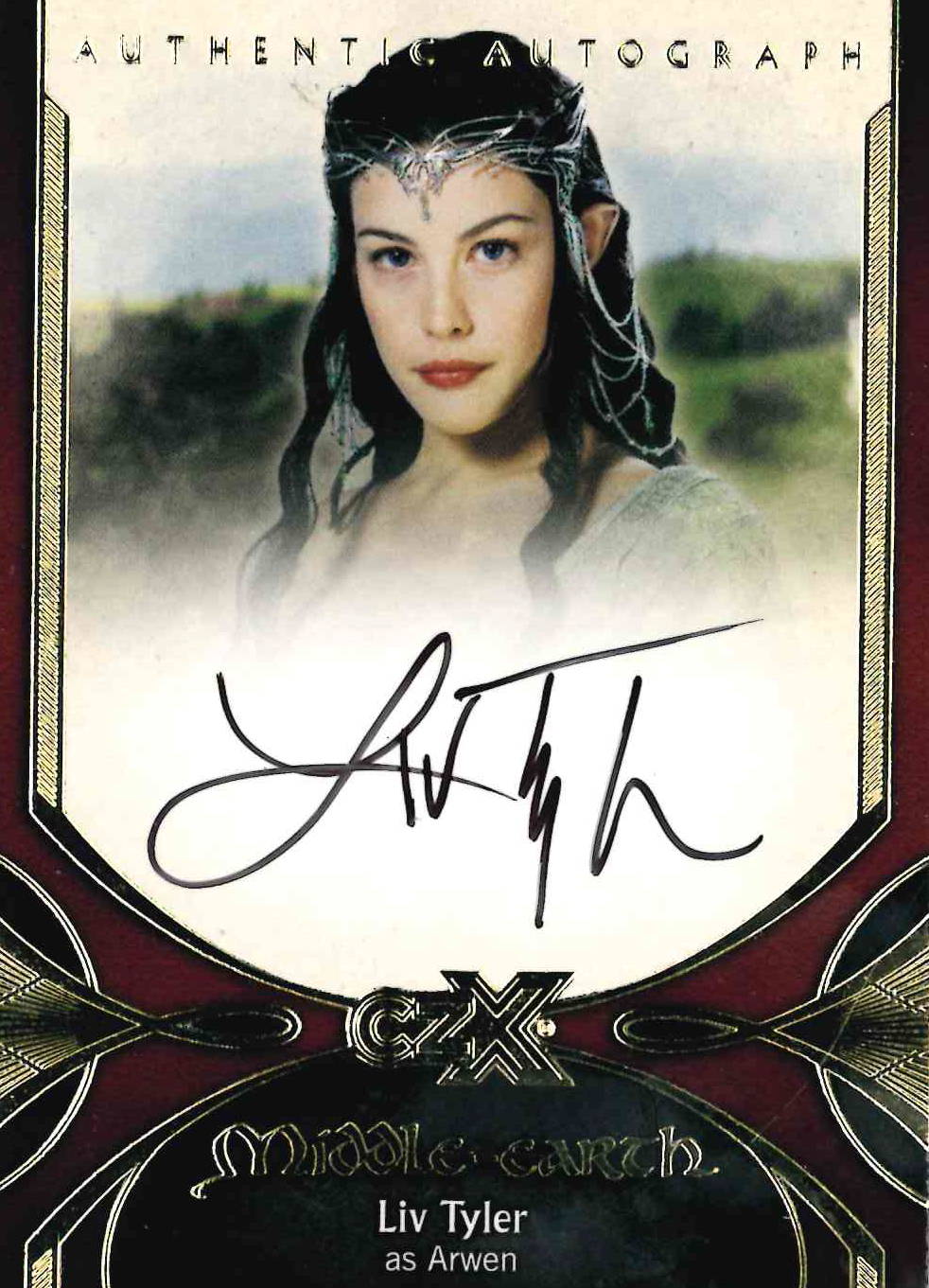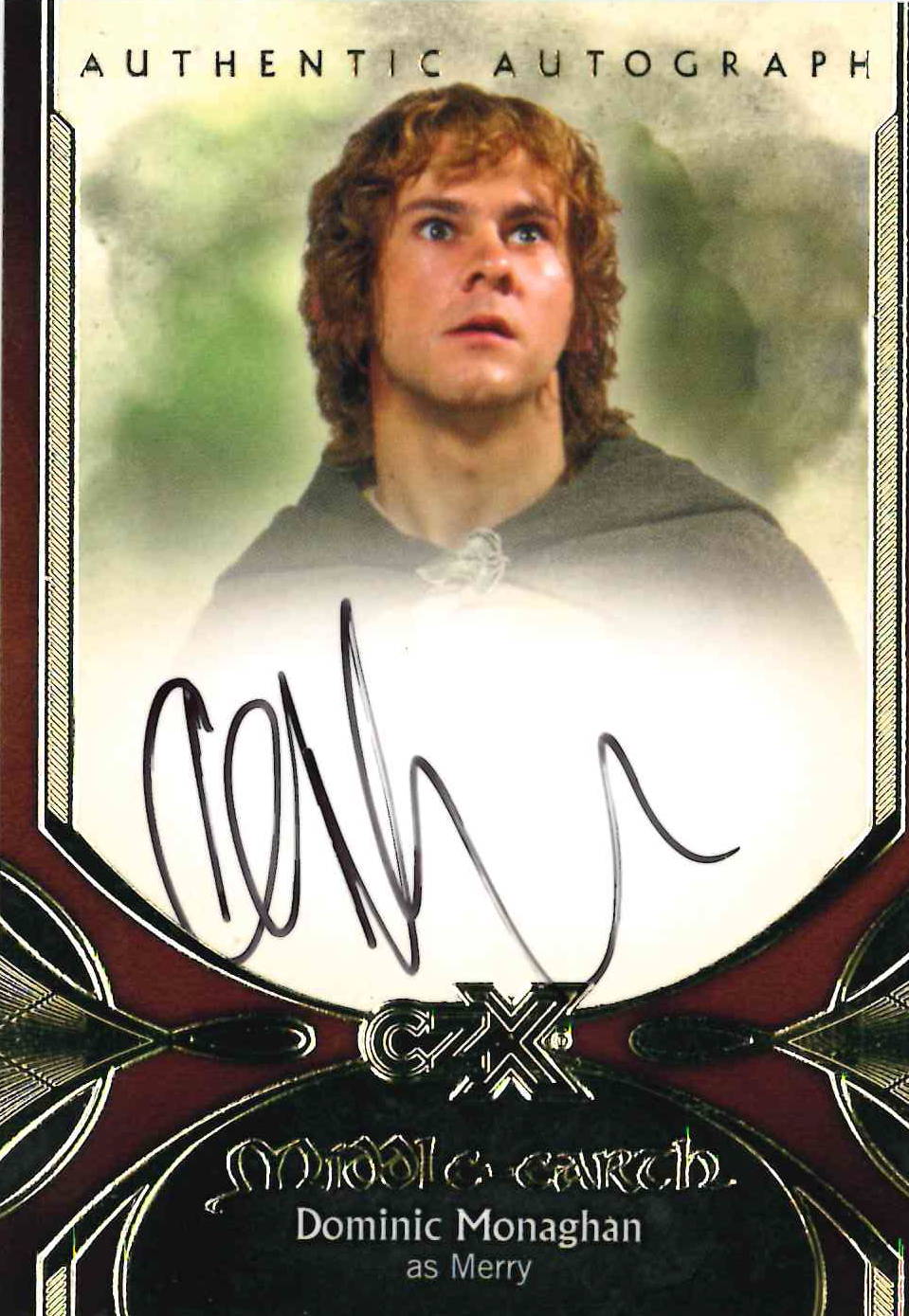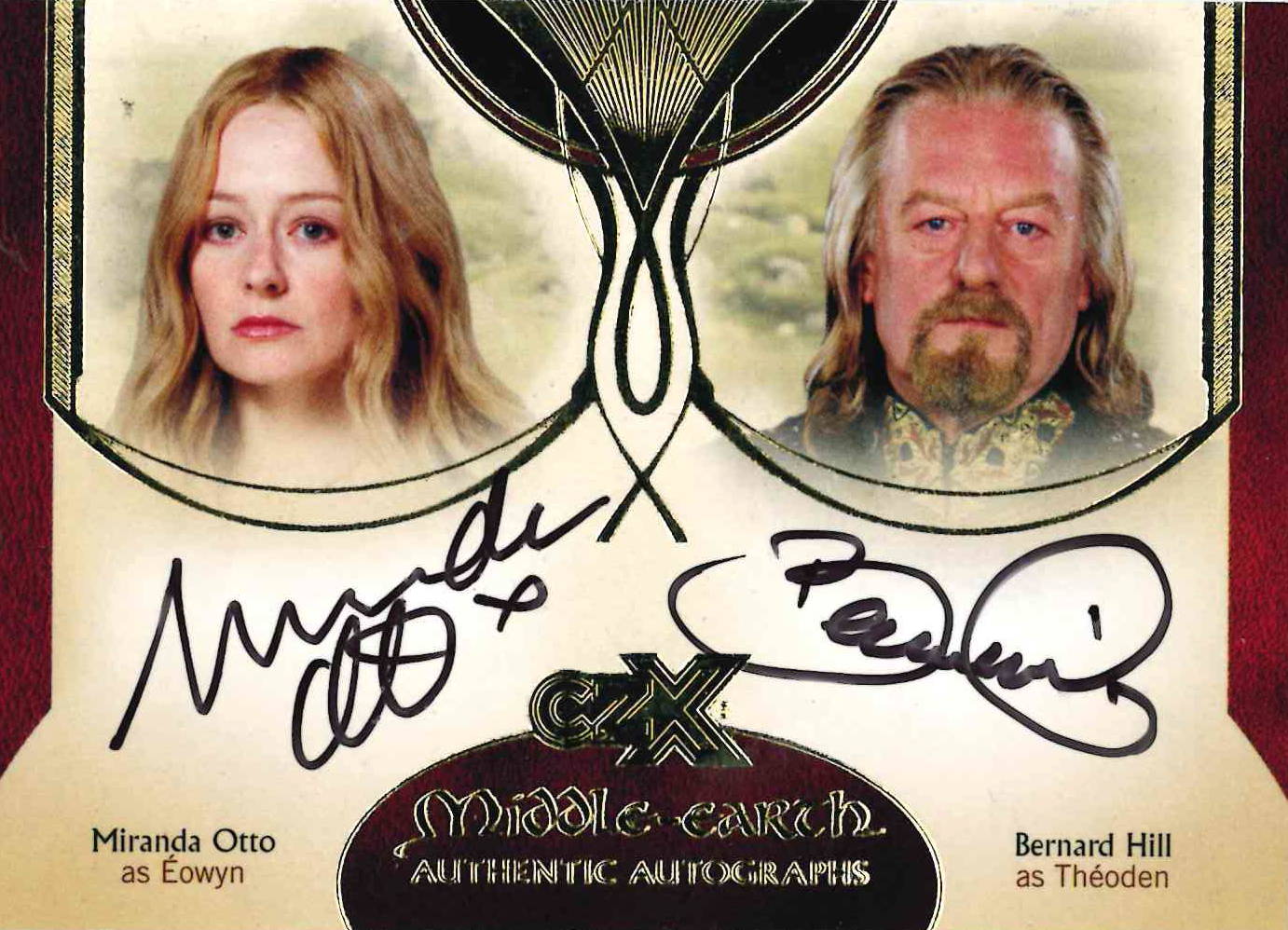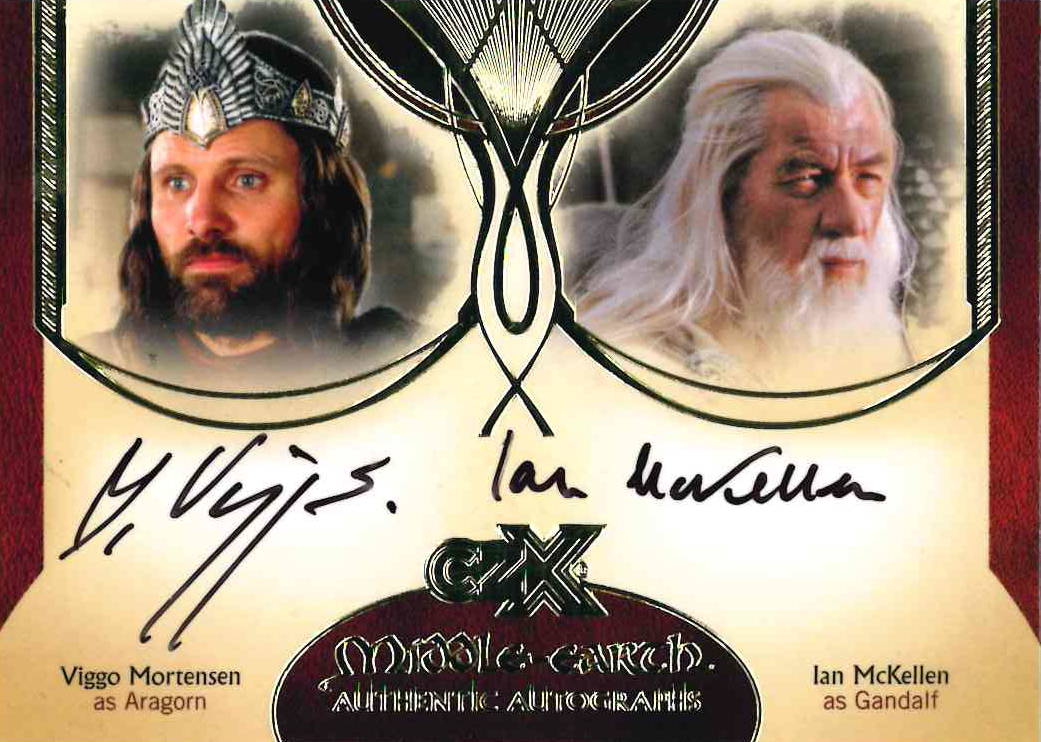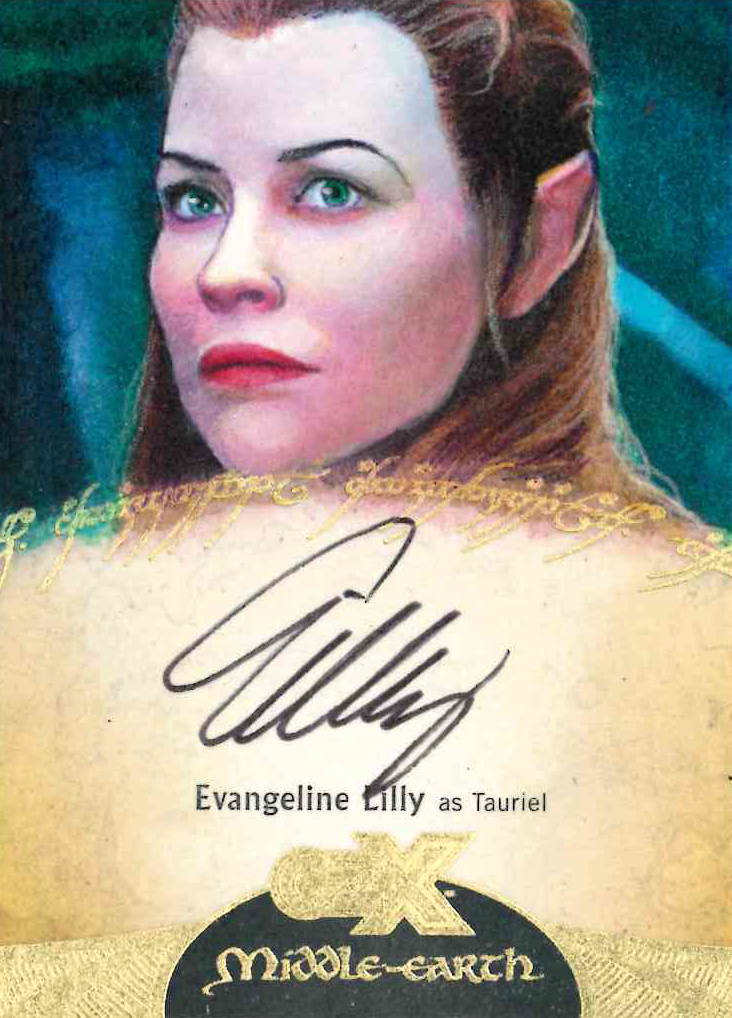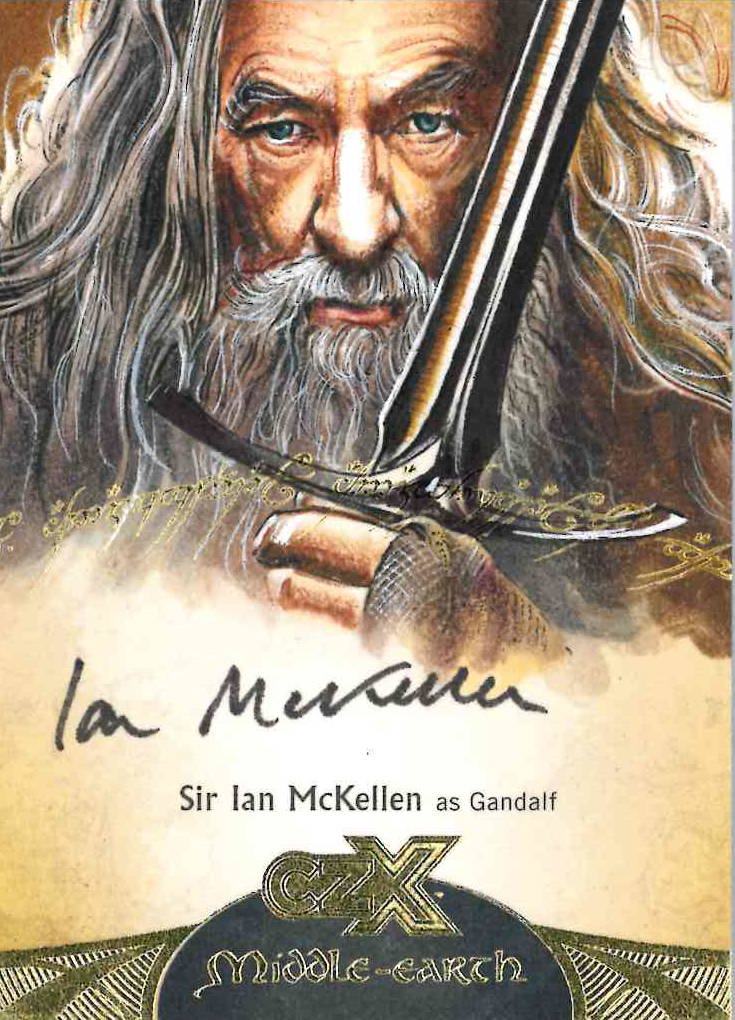 The Sketch Cards present detailed, one-of-a-kind drawings of favorite characters from the six films. The talented artists include Carlos Cabeilero, David Day, Angelo De Capua, Yinshan, KangLe, Fan Sichen, Rhiannon Owens, Stephanie Rosales, Bob Stevlic, and HeNan San Pang.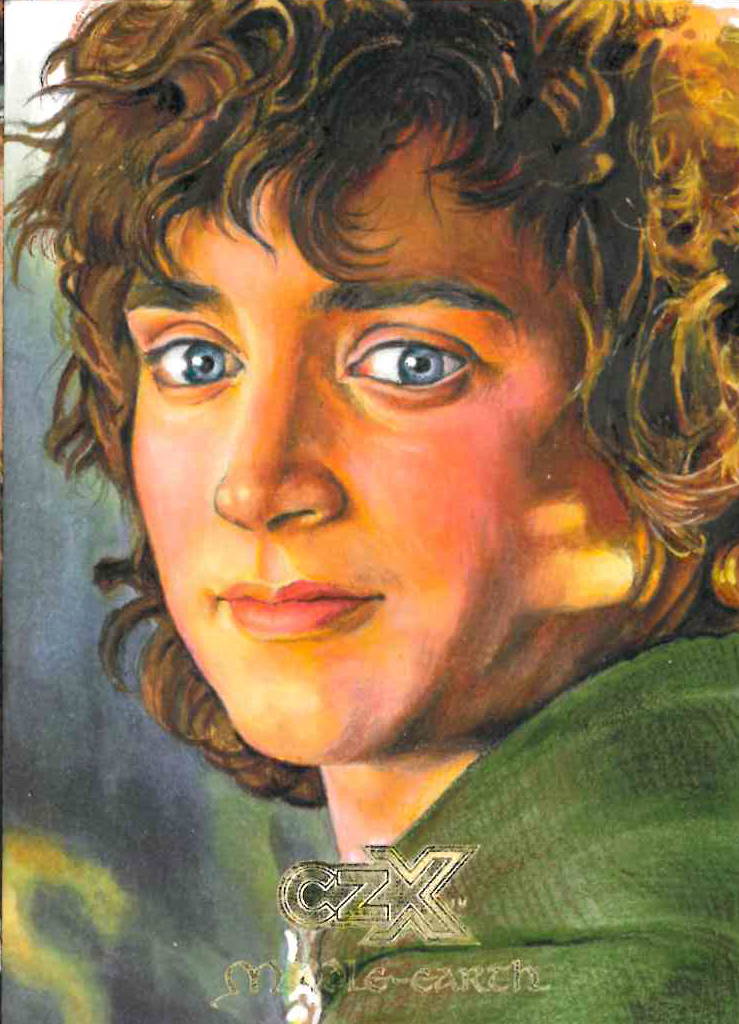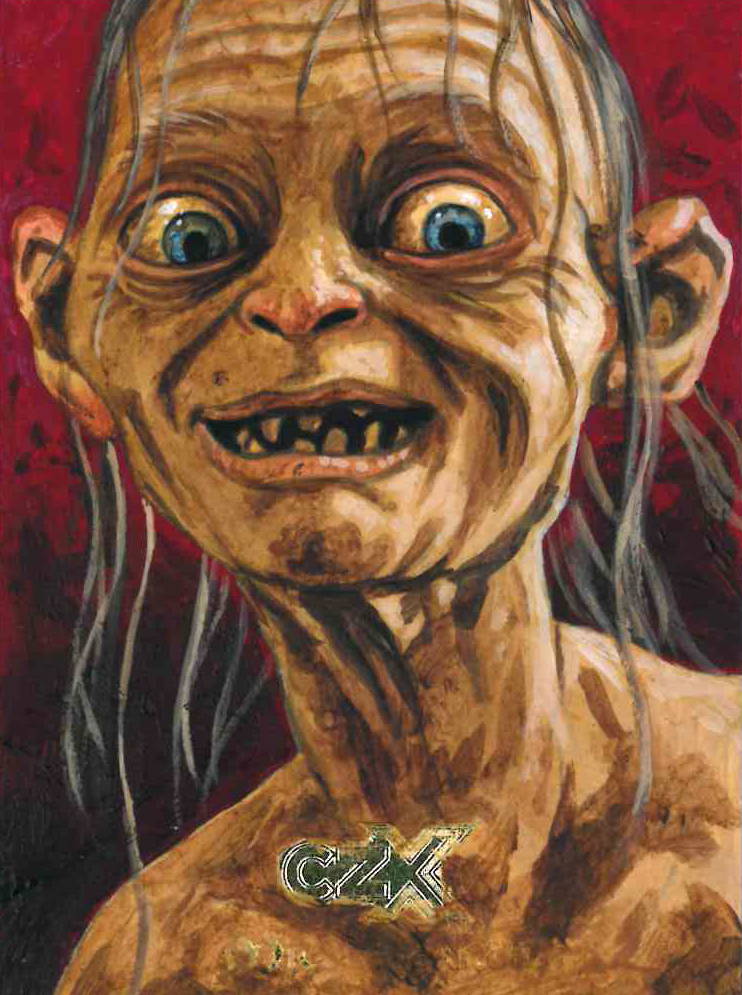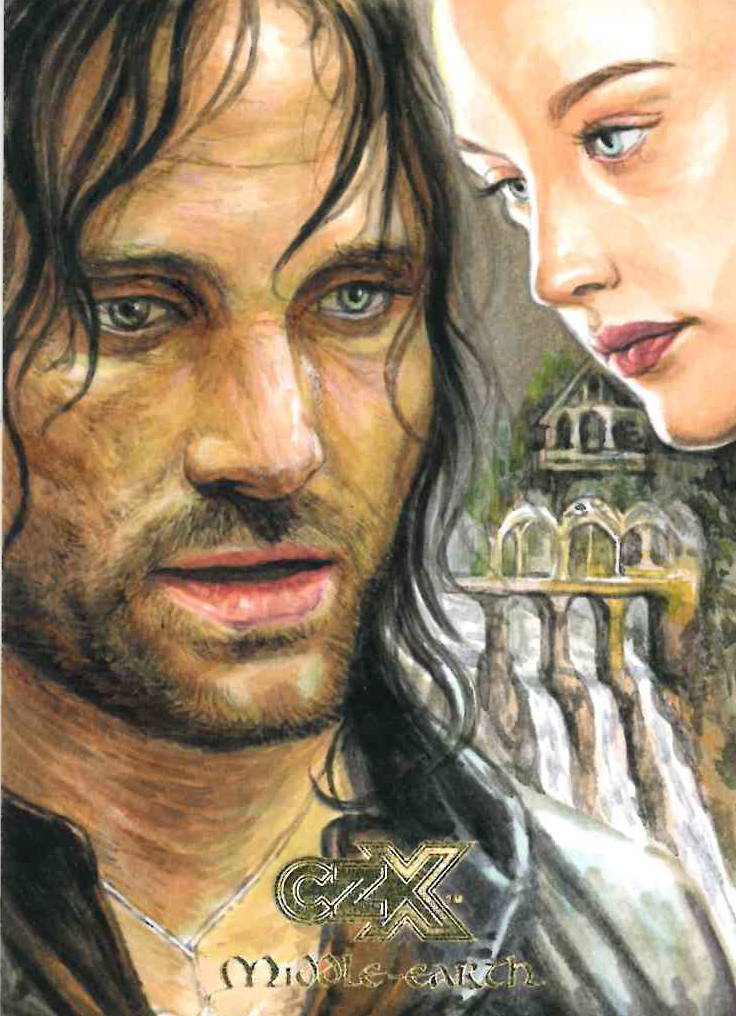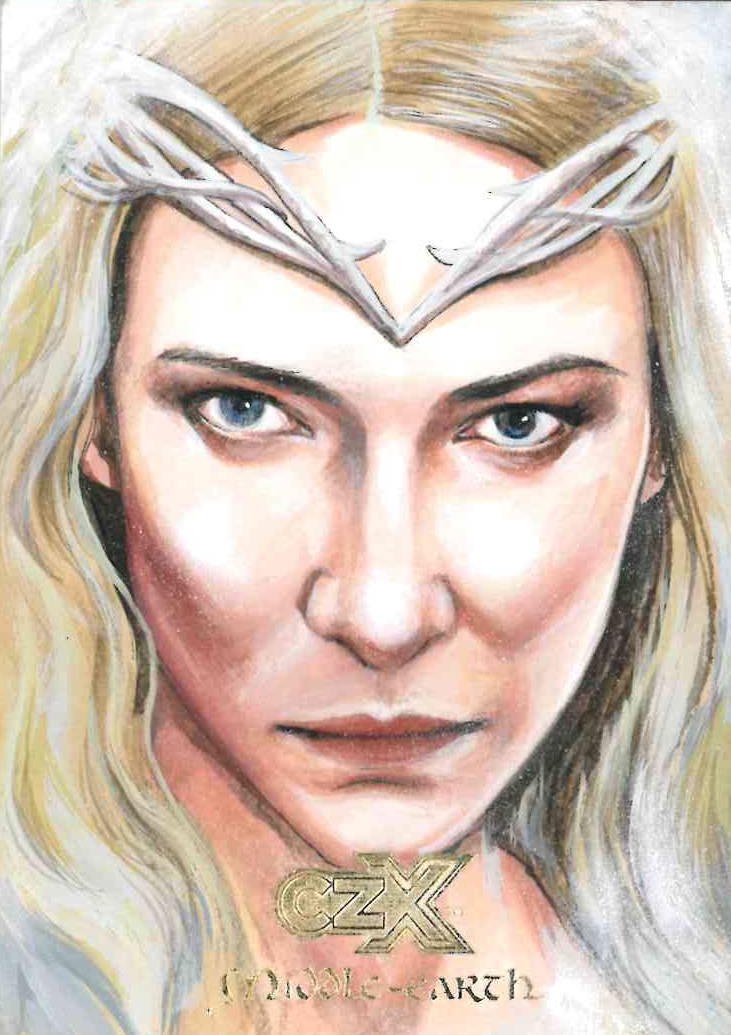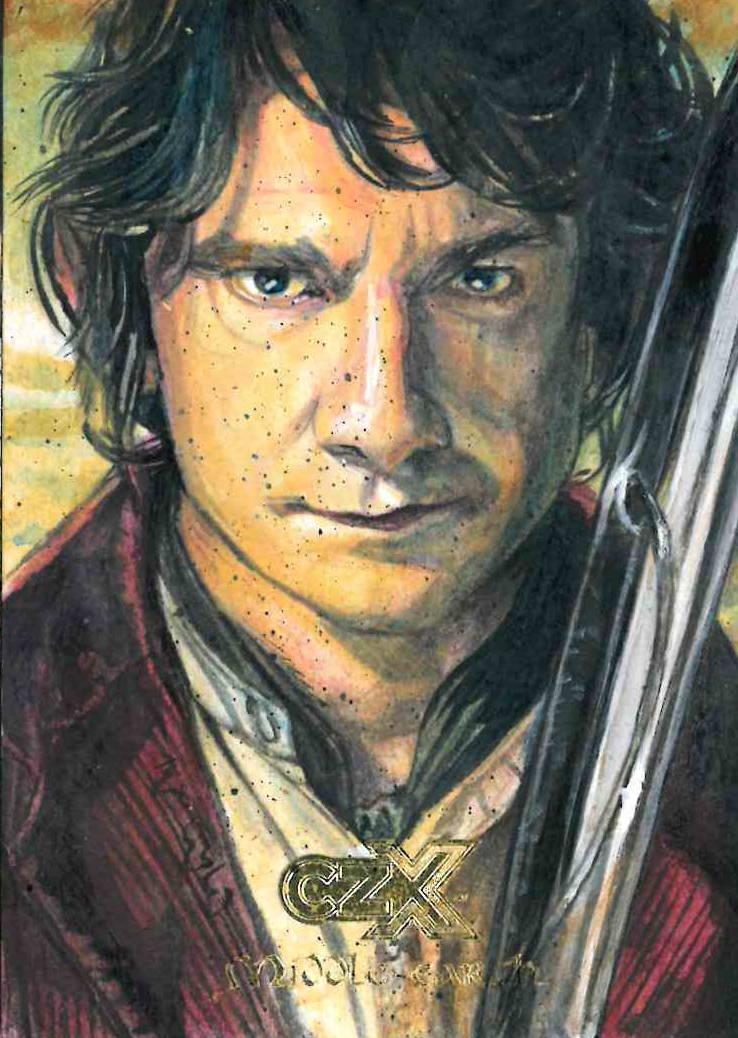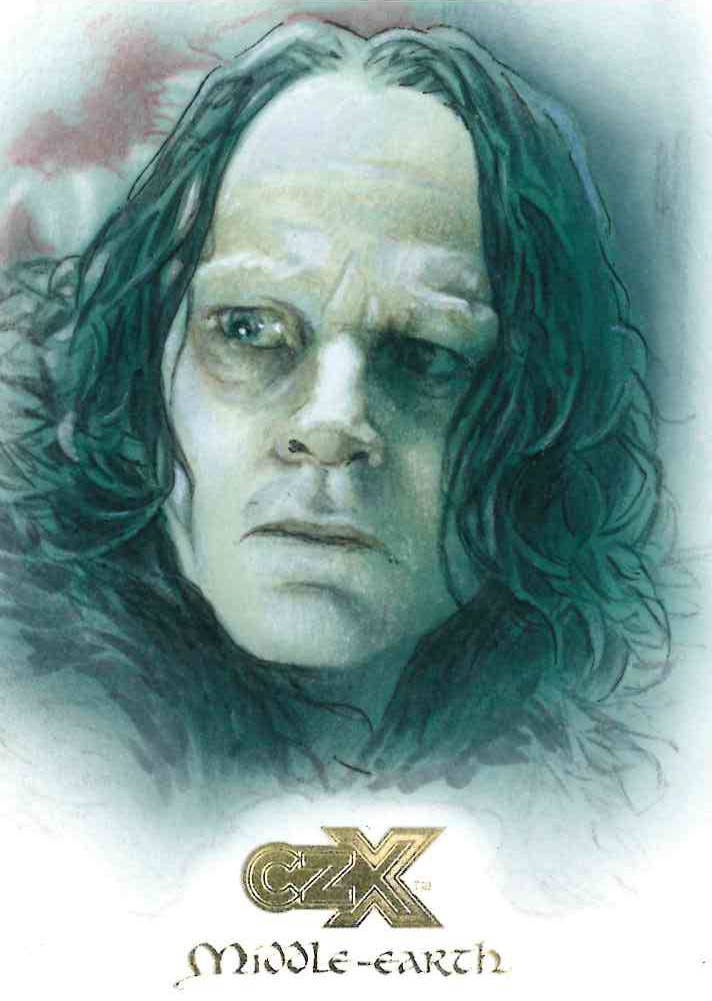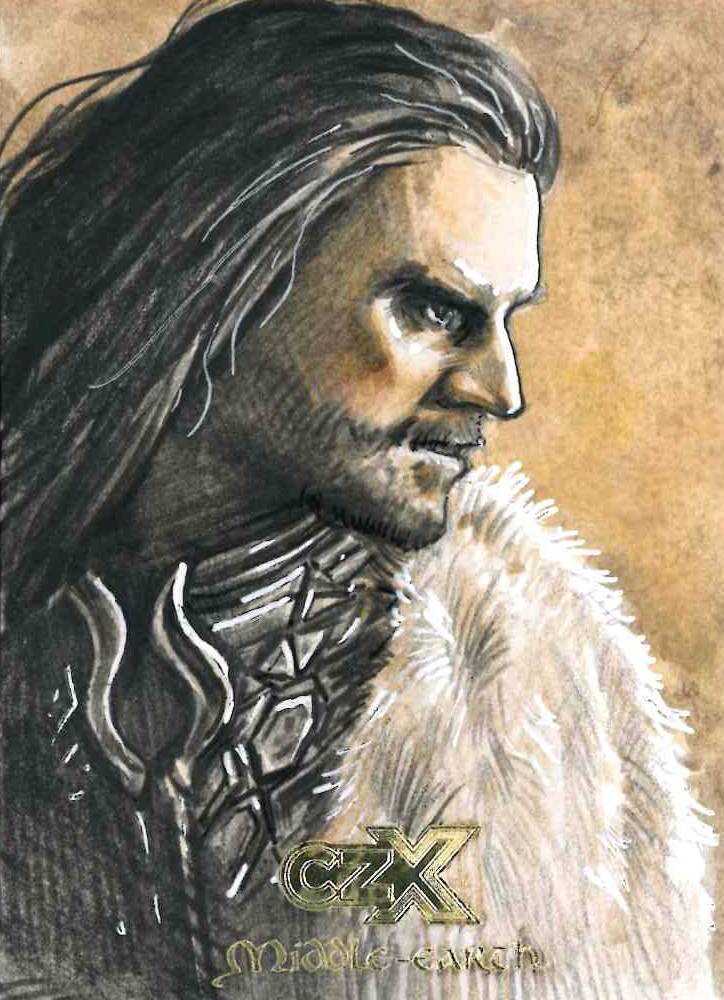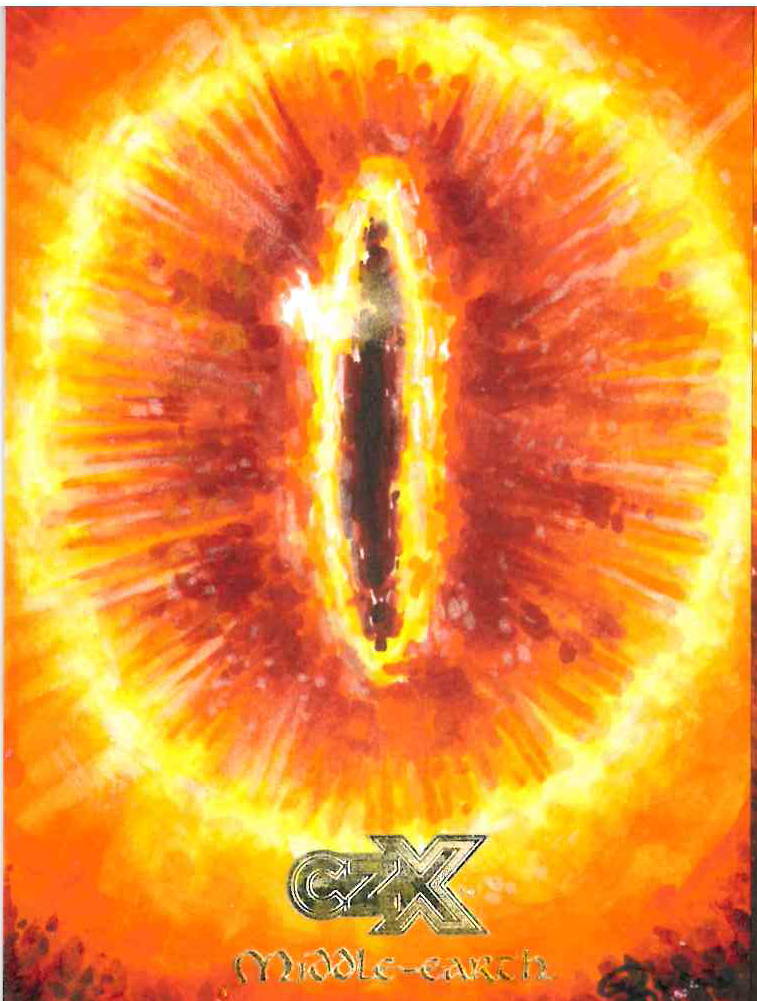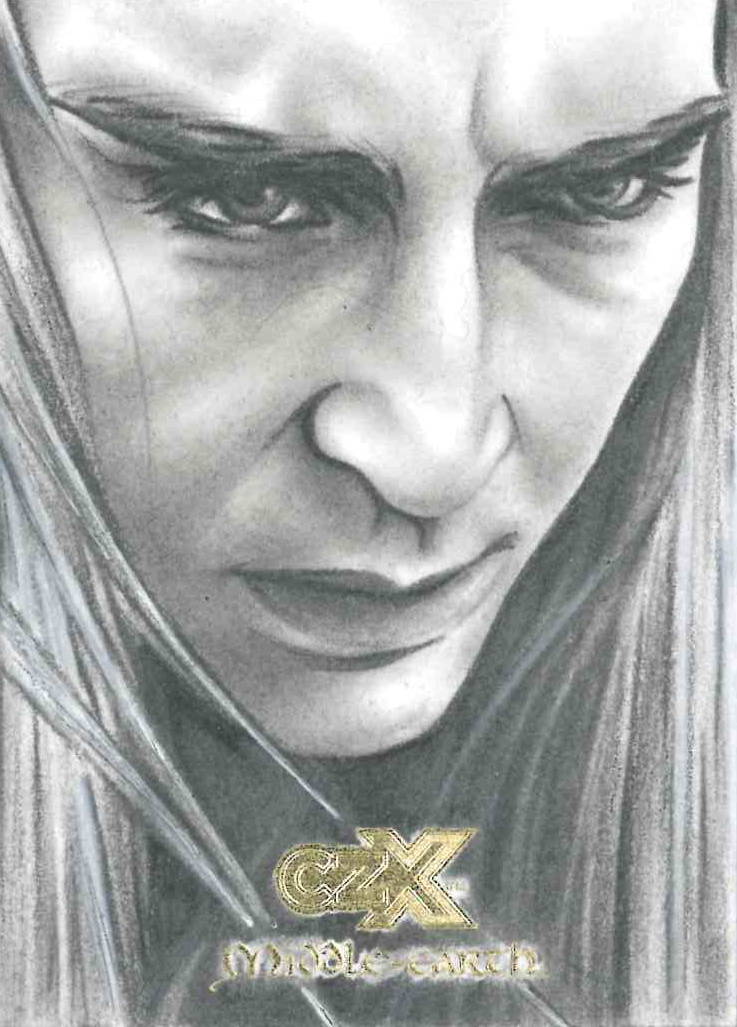 CZX STR PWR, one of the Chase Sets, showcases characters from the films on rare, high-quality cards printed on foil board. There are four different rarities that are identifiable by their border color.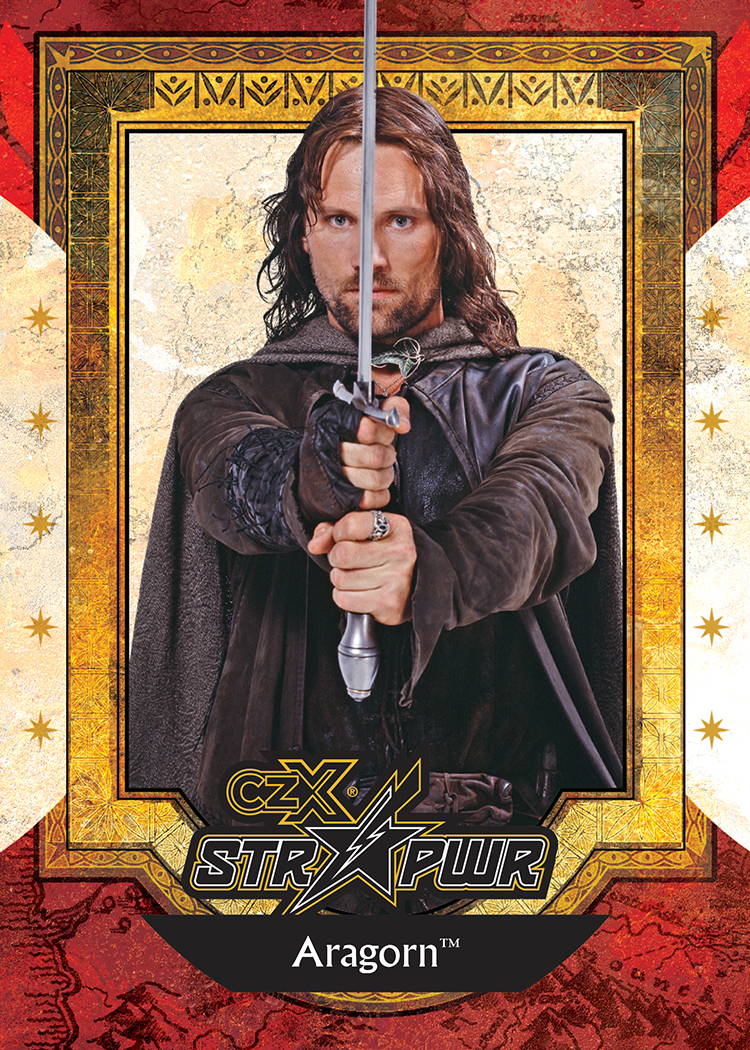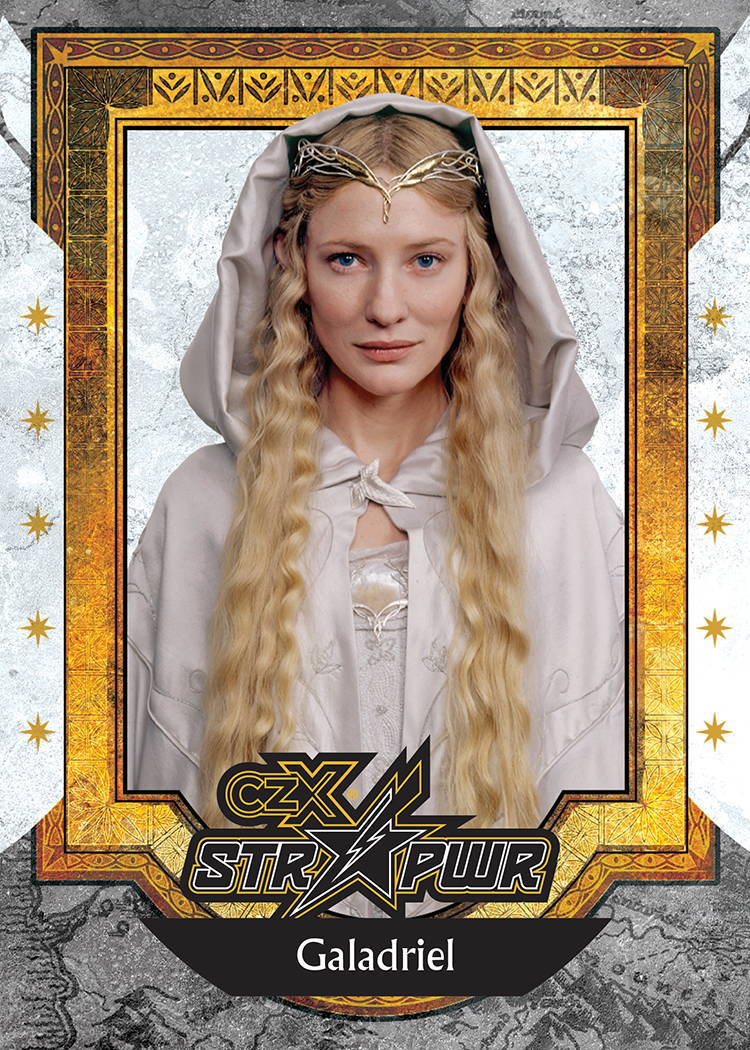 Film Cel, the other Chase Set, features cards created to resemble actual film cels from the various Middle-earth movies. These cels are printed on PETG acetate, are inserted into the card, and can be seen through a swatch display window.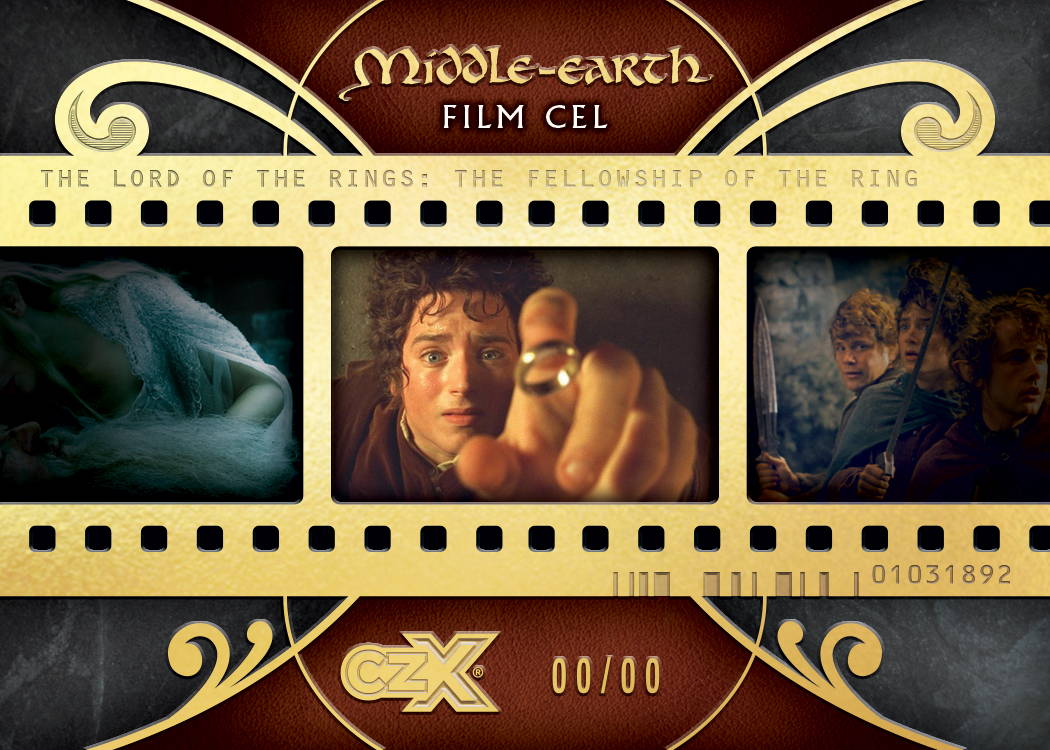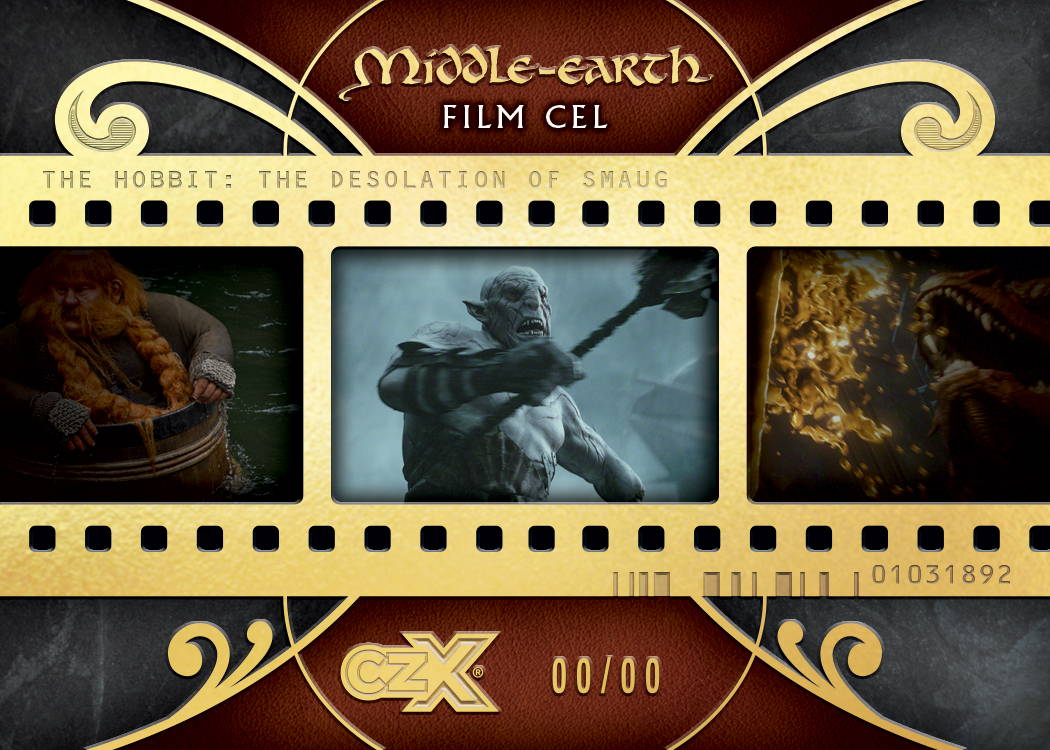 Finally, the Base Set for the release includes a variety of stunning images from the movies, each featuring premium cardstock, glossy printing, gold foil, and etching.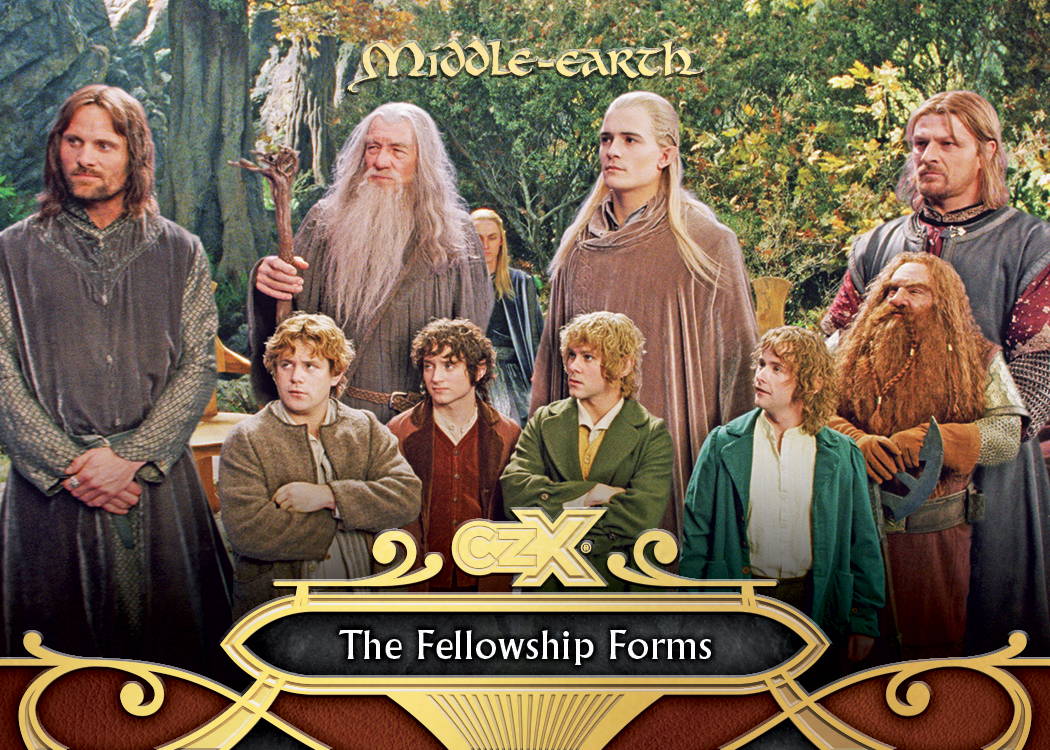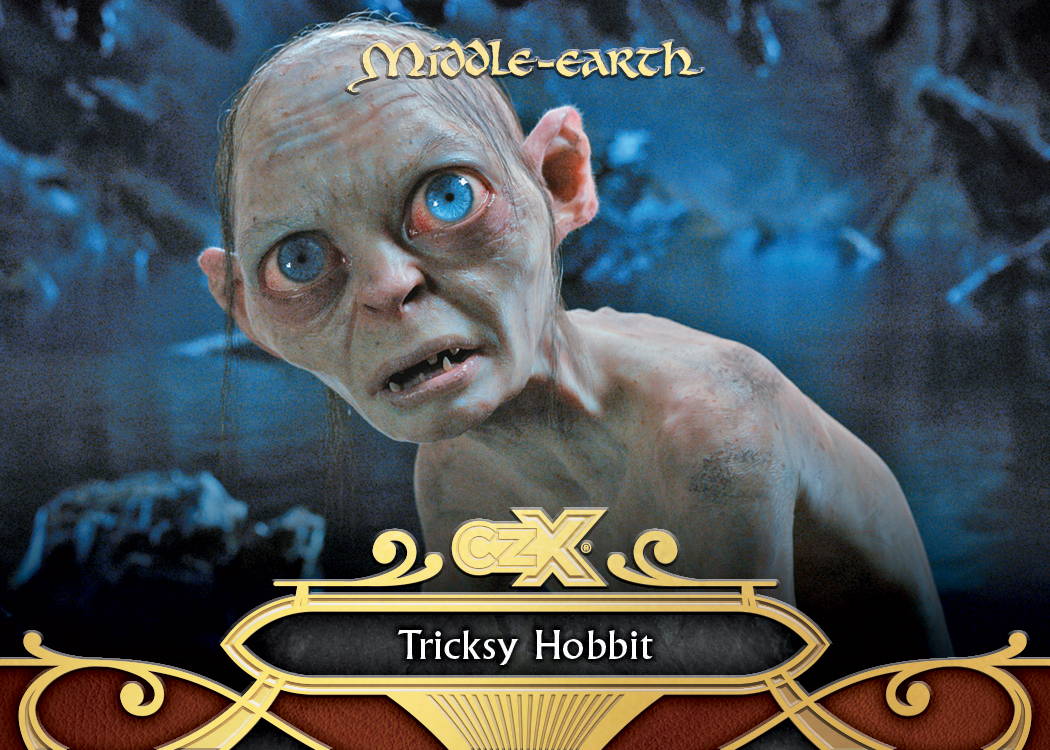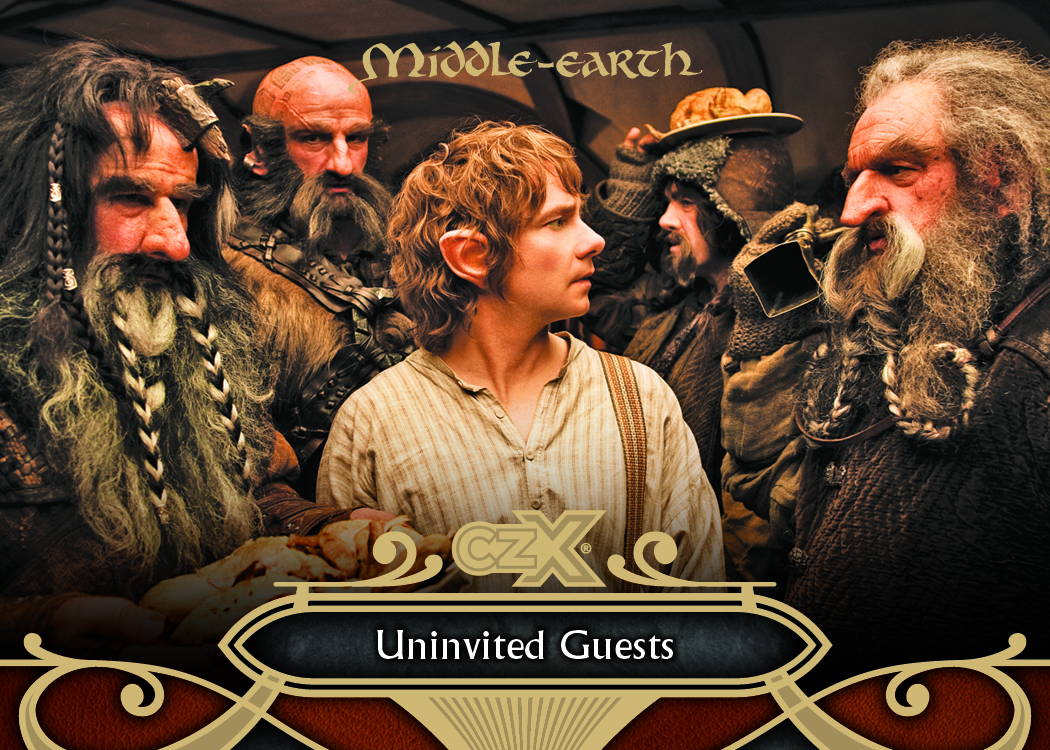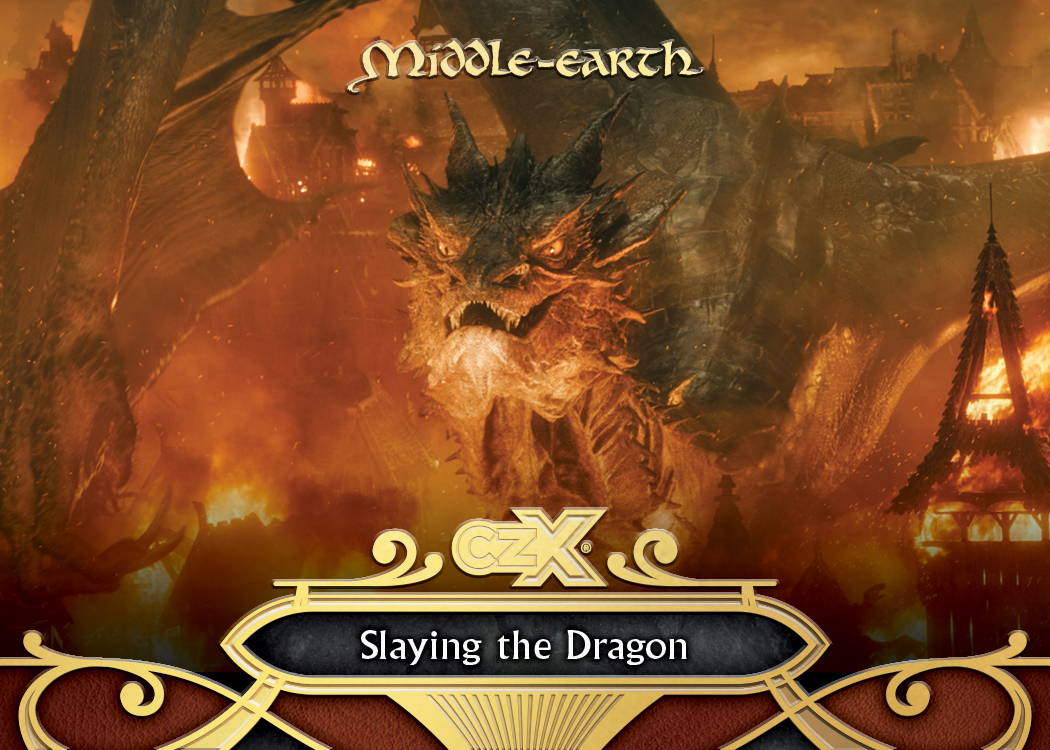 CZX Middle-earth will be available October 19 from hobby stores and dealers worldwide.
Product Details:
Packs: 5 cards per pack, 6 packs per box
Base Set: 50-card Base Set features images from The Lord of the Rings: The Fellowship of the Ring, The Lord of the Rings: The Two Towers, The Lord of the Rings: The Return of the King, The Hobbit: An Unexpected Journey, The Hobbit: The Desolation of Smaug, and The Hobbit: The Battle of the Five Armies.
Chase Sets: Film Cel and CZX STR PWR (1:6 packs)
Inserts:

Single, Dual, Triple, and Quadruple Autograph Cards signed by various stars, including Autograph-Sketch Cards (1:6 packs)
Hand-drawn Sketch Cards (1:6 packs)
Foil variants of Base Set
Printing Plates
Binder: Full color 2" binder is sold separately and contains an exclusive Film Cel Card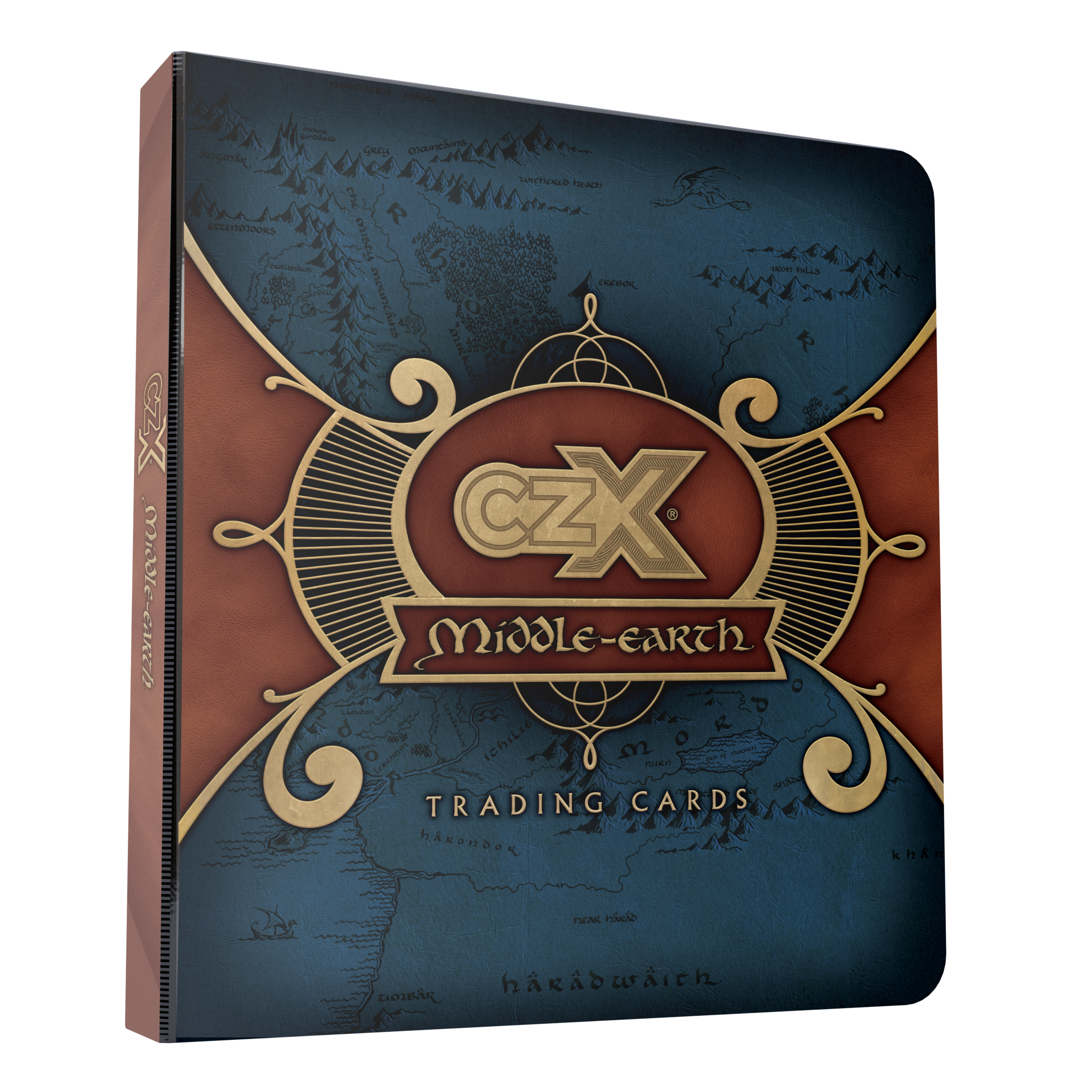 Autograph Signers
Ian McKellen as Gandalf
Viggo Mortensen as Aragorn
Orlando Bloom as Legolas
Peter Jackson, Director/Writer/Producer
John Rhys-Davies as Gimli, Treebeard
Dominic Monaghan as Merry
Billy Boyd as Pippin
Liv Tyler as Arwen
Evangeline Lilly as Tauriel
Miranda Otto as Éowyn
Manu Bennett as Azog
Bernard Hill as Théoden
William Kircher as Bifur, Tom the Troll
Jed Brophy as Nori, Sharku
Sylvester McCoy as Radagast
Lawrence Makoare as the Witch-king of Angmar,Gothmog, Lurtz
John Callen as Óin
Mark Hadlow as Dori, Bert the Troll
Peter Hambleton as Glóin, William the Troll
Fran Walsh, Producer/Writer
Philippa Boyens, Writer
Sarah McLeod as Rosie Cotton
Bruce Hopkins as Gamling
Stephen Hunter as Bombur
Craig Parker as Haldir