Cryptozoic Will Showcase Exclusives, New Collectibles, and Previews of Upcoming Products at San Diego Comic-Con 2022 
Golden Goddess Harley Quinn Figure, Exclusive Batman Batarang Statue, Exclusive Cryptkins Unleashed Figure, and New Collectibles Based on The Batman, Batman '89, and Peacemaker Are Among Highlights at Booth #115
Lake Forest, CA – July 15, 2022 – Cryptozoic Entertainment, leading creator of tabletop games, trading cards, and collectibles, today announced that it will offer exclusive collectibles, five exclusive Promo Cards, several new products, and previews of its upcoming slate of collectibles at San Diego Comic-Con, July 21-24 (plus Preview Night) at the San Diego Convention Center.
At Booth #115, it will sell three SDCC-exclusive collectibles: Golden Goddess Harley Quinn The Suicide Squad Movie Collectible, Batman Batarang Statue: Black & Gold Edition, and Luna Mothman (part of the Cryptkins™ Unleashed line of figures). In addition, the company will premiere the Harley Quinn The Suicide Squad Movie Collectible vinyl figure in limited prerelease quantities and the Batman Batarang Statue: Gotham City Grit Edition. Collectibles fans can also look forward to previews of many upcoming Cryptozoic collectibles, including The Batman Designer Series Batmobile Statue, Cryptkins: Series 3 vinyl figures, Pantheon of Justice polyresin statues based on Superman and Batman, and the Dancing Peacemaker bobble figure.
Trading card collectors can get Promo Cards for the upcoming trading card sets CZX Middle-earth and The Freak Brothers Trading Cards Season 1. Finally, Cryptozoic will have copies of several of its major games, including Batman: The Dark Knight Returns — The Game, Steven Rhodes Games Vol. 1, and numerous titles in the popular DC Deck-Building Game series.
"San Diego, here we come! After a chaotic last few years, we're excited to be back at SDCC in a big way to show fans all of our new products," said John Sepenuk, CEO of Cryptozoic. "We have three exclusives and previews of several incredible collectibles our team has been working hard on, most of which we've never revealed before. We also have some cool Promo Cards for upcoming sets based on The Freak Brothers and The Lord of the Rings and The Hobbit films. We can't wait to hear from collectors about what they're looking forward to the most!"
A limited quantity of Cryptozoic's exclusive collectibles were first made available via online presales before San Diego Comic-Con. Those who purchased the items that way will be able to pick them up at the booth, starting on Preview Night. Everyone else at the show can purchase these collectibles while supplies last. The exclusive products are:
Golden Goddess Harley Quinn The Suicide Squad Movie Collectible: This figure is a variant of the standard Harley Quinn The Suicide Squad Movie Collectible, which is premiering at SDCC. Like the previous releases in Cryptozoic's extremely popular Golden Goddess variant series, it sports a stunning gold-and-white design inspired by classical Greek sculpture. Designed by Pedro Astudillo and sculpted by Anders Ehrenborg, the 7.5-inch collectible comes packaged in Cryptozoic's signature window box, each of which is individually numbered from 1 to 400. It will sell for $75.
Batman Batarang Statue: Black & Gold Edition: This statue is a variant of the most recent in Cryptozoic's series of life-size DC Hand Statues. It showcases Batman's black-and-gold gloved hand gripping a gold Batarang. Sculpted by Mana Studios, the 10-inch collectible comes packaged in a full-color box showing the exclusive statue. Each statue is numbered on the base, as well as on the Certificate of Authenticity, from 1 to 300. It will be available for $125.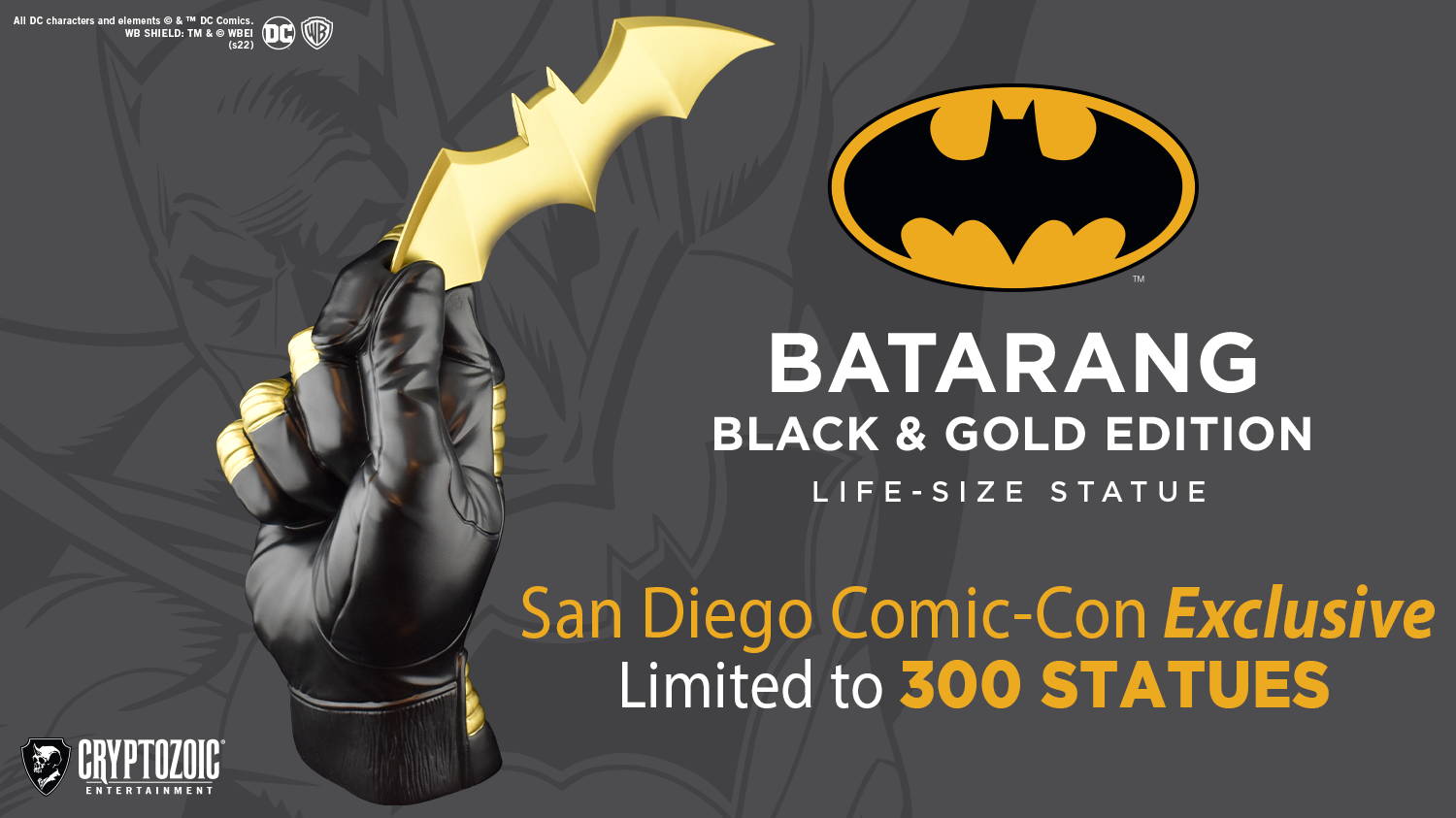 Luna Mothman (Cryptkins Unleashed): This variant of the Mothman vinyl figure from Cryptozoic's popular Cryptkins Unleashed line sports eye-catching glow-in-the-dark green paint. The 5-inch collectible comes packaged in a window box with a foil sticker marking it as "Exclusive Species." It will sell for $25.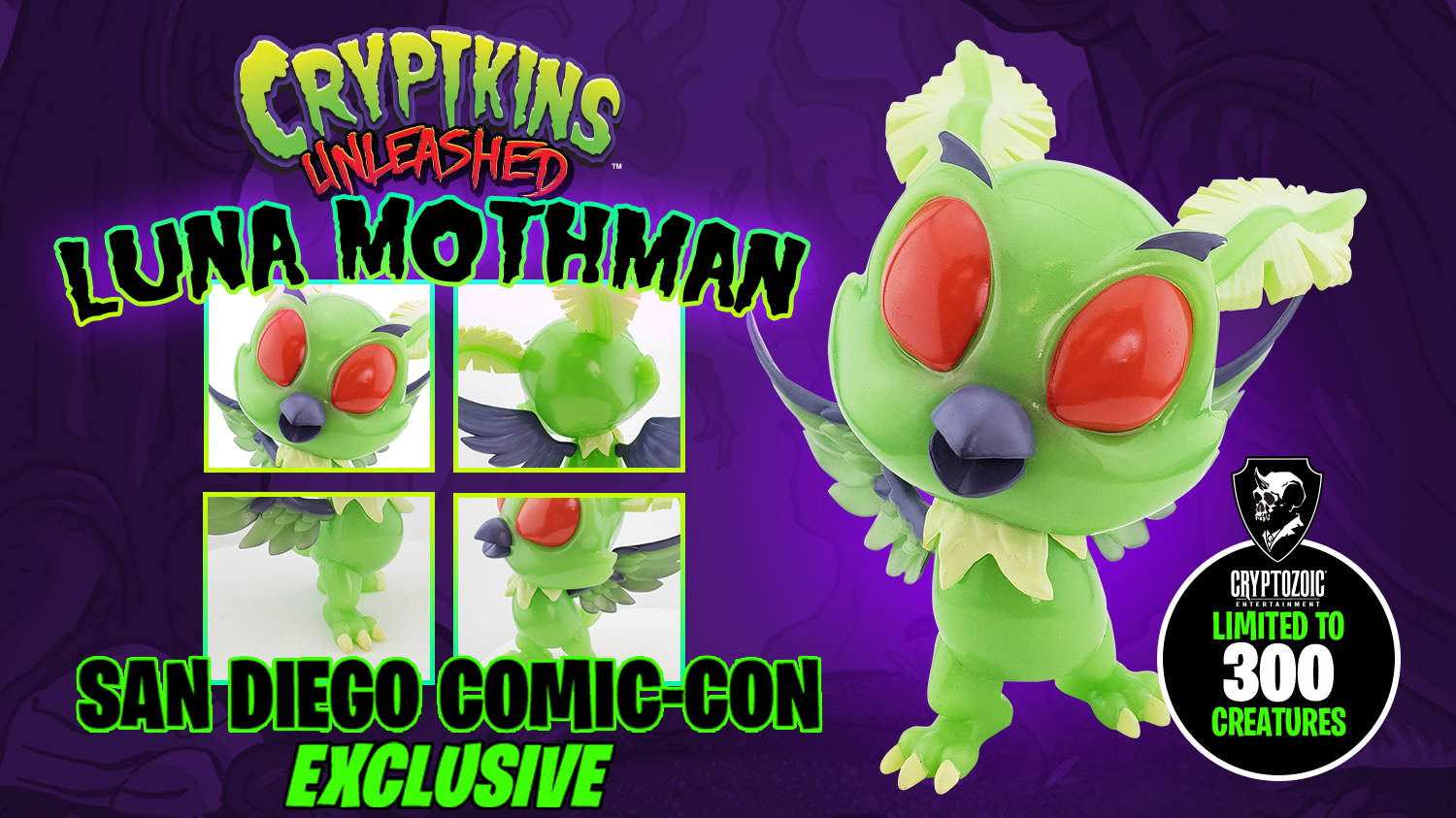 Cryptozoic will also premiere two new collectibles at SDCC:
Harley Quinn The Suicide Squad Movie Collectible: Fans can join Harley Quinn's craziest mission yet with this 7.5-inch vinyl figure inspired by her appearance in 2021's The Suicide Squad. The figure will be available in limited prerelease quantities for $39.99 at the show before its full release later this year. Please note: Fans who preordered this collectible from Cryptozoic prior to July 15 will have their orders shipped by the time SDCC begins.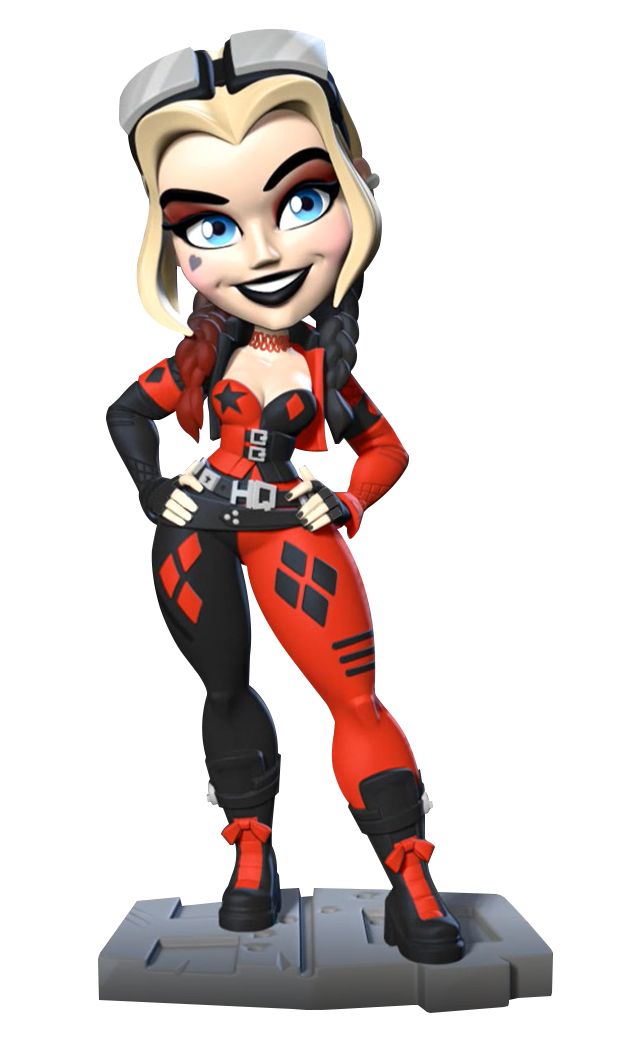 Batman Batarang Statue: Gotham City Grit Edition: The iconic Batman Batarang hand statue is back, but with a twist. For this second edition release, it features the "Gotham City Grit'' treatment, a pass of distressing that shows the Caped Crusader has been through the ringer, working hard to save the city. The highly detailed statue is individually numbered and is releasing at SDCC for $74.99.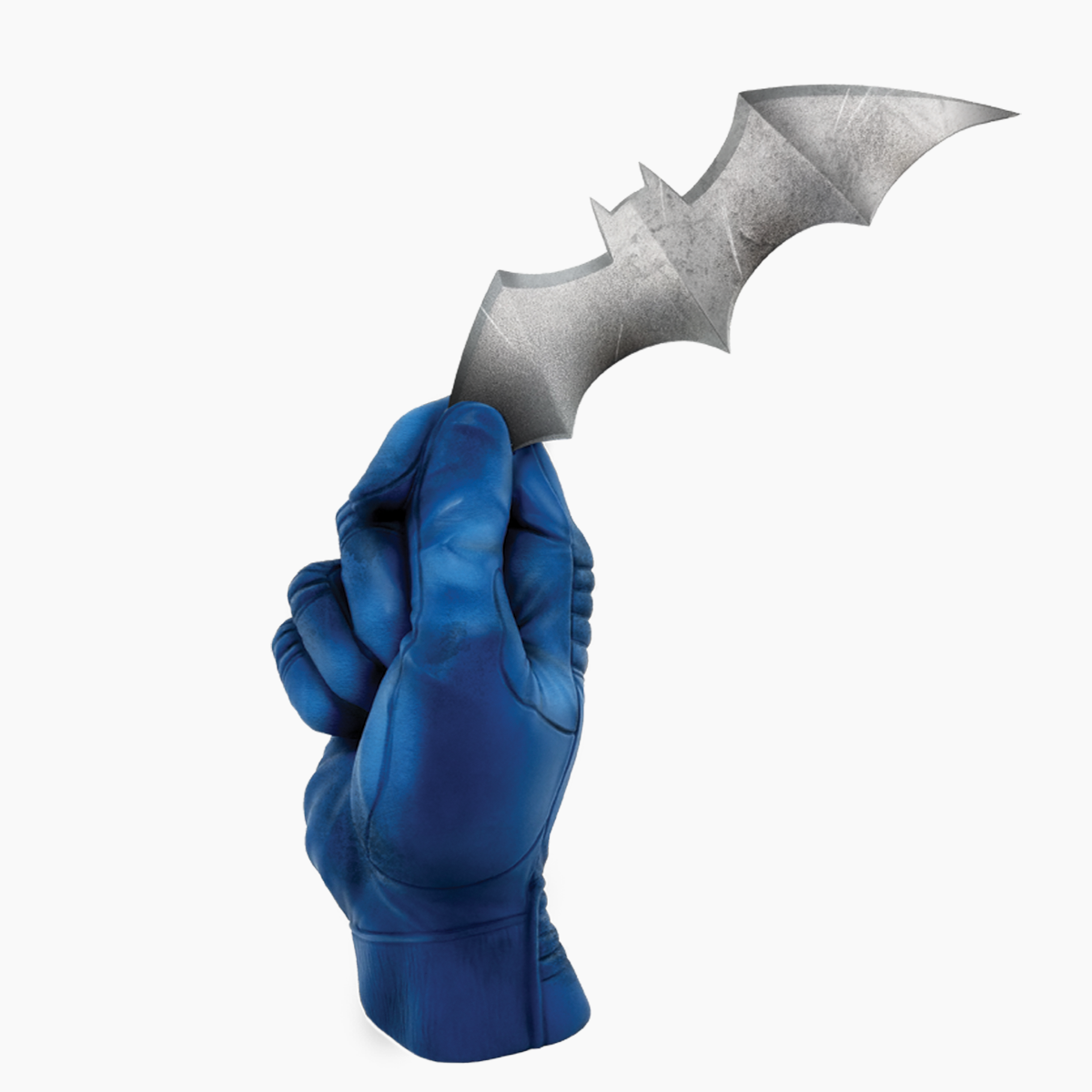 Cryptozoic will offer previews of the following upcoming collectibles, with prototypes on display:
The Batman Designer Series Batmobile Statue: The Batmobile featured in the 2022 movie The Batman is a radically bold new interpretation of the character's iconic vehicle. This Designer Series statue reimagines that Batmobile through the lens of the hot rod-influenced style of Kustom Kulture art from the 1960s. Meticulously crafted and highly detailed, it will be a dynamic addition to any fan's collection. Preorders are available now for this high-end statue and the limited edition Blue Flame Edition, both coming later in 2022.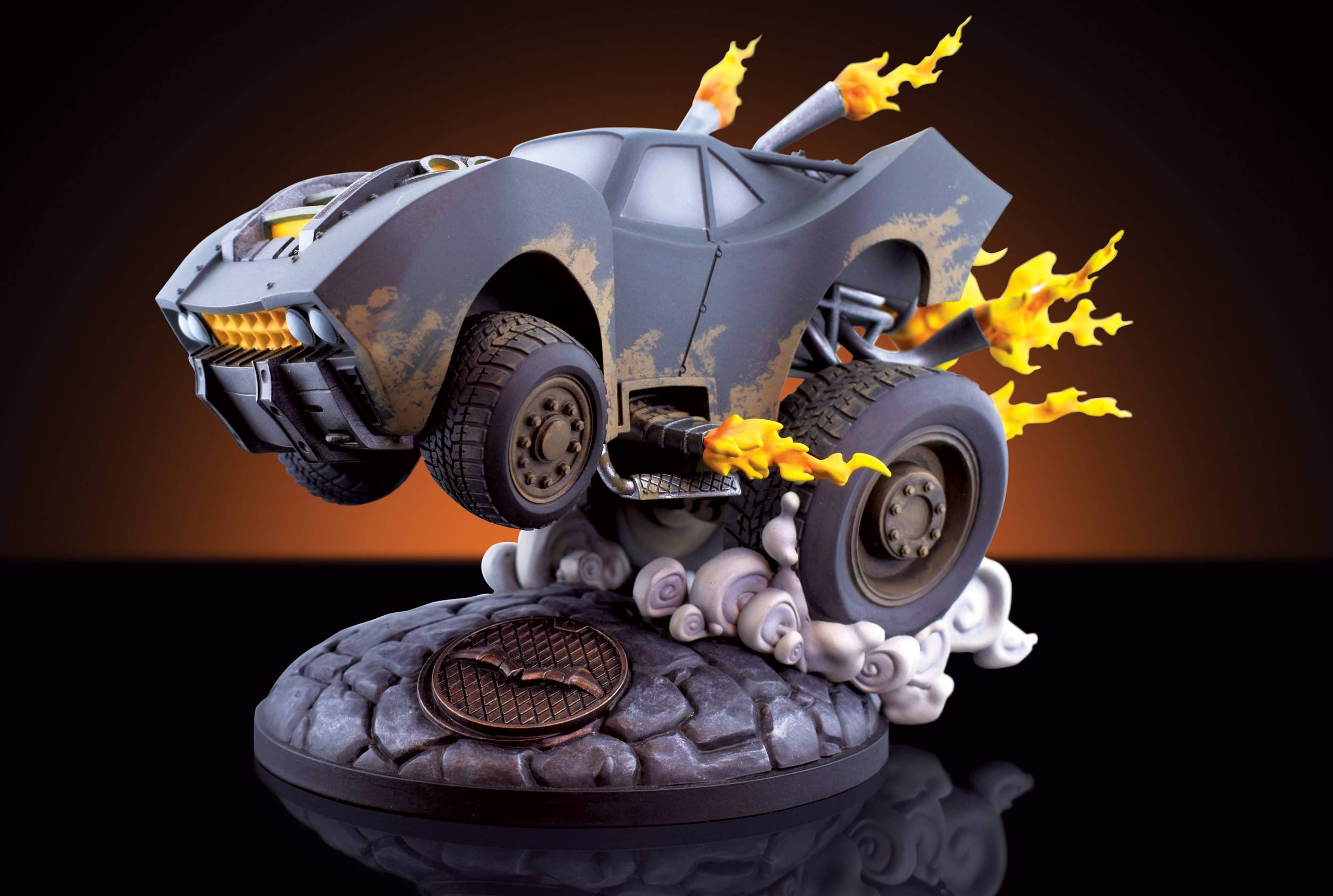 Batman '89 Designer Series Batmobile Statue: For many fans, the Batmobile from 1989's Batman is the quintessential version of the Caped Crusader's vehicle. Cryptozoic's third Batmobile statue captures its timeless quality while imbuing it with the hot rod style of 1960s Kustom Kulture art. It will be available in 2023.
Cryptkins: Series 3: They do exist, and they're back! Cryptozoic's original Cryptkins IP features creatures from myth and folklore who are equal parts cute and scary. The 13 unique characters in this latest release include Skunk Ape, Hippocamp, Jackalope, Alien, and Champ. Each 2.25-inch tall figure comes packaged inside a collectible blind-reveal miniature crate. The figures will be available in 2023.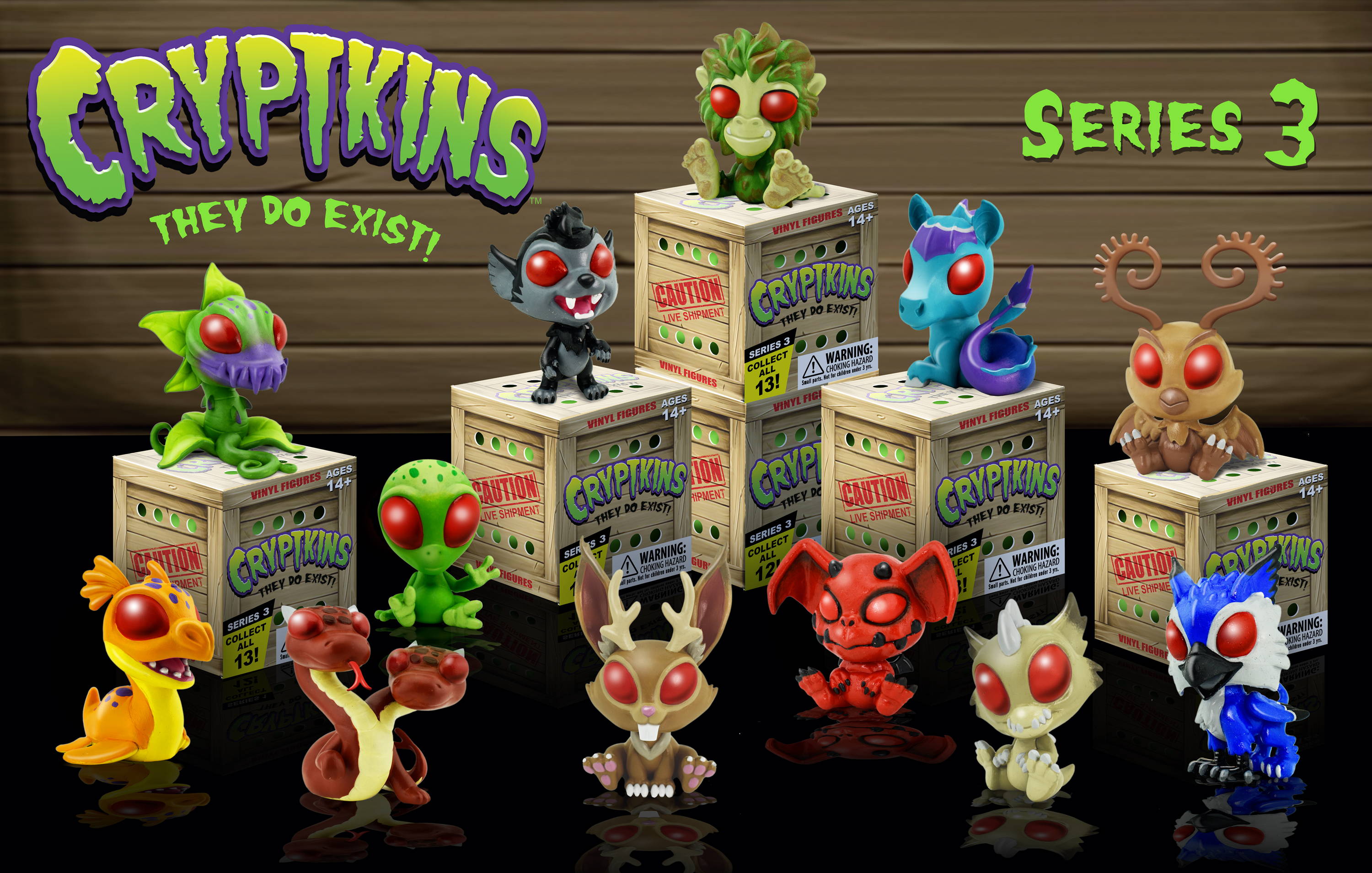 Dancing Peacemaker: Inspired by the unforgettable opening number from the Peacemaker TV series, this collectible showcases the character ready to hit the dance floor. The 6.25-inch bobble figure sways at the waist, ready to move rhythmically. It will hit stores in 2023.
Superman: Prince of Krypton Statue and Batman: Champion of Gotham City Statue: These two new additions to Cryptozoic's Pantheon of Justice series of polyresin statues reimagine Superman and Batman as classical Greek sculptures. The Superman statue measures nearly 15 inches tall from the base to the tip of the sword and features gold-accented sword and armor, Kryptonian lettering, and the character heroically raising his weapon to the sky. The Batman statue measures 12.25 inches tall and showcases gold-accented shield and helmet and the Super Hero victoriously posing atop a bat head. Both statues will be available in 2023.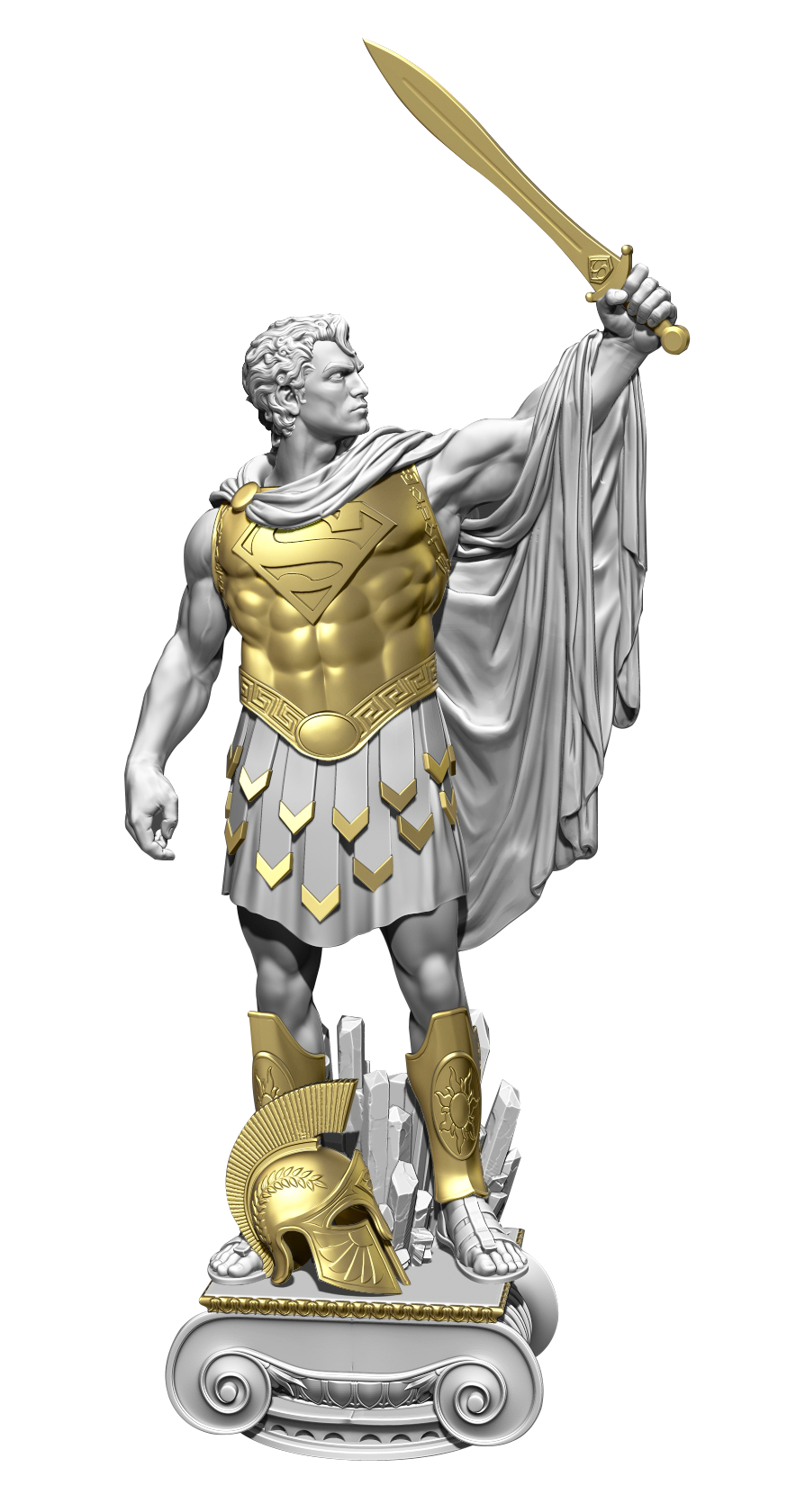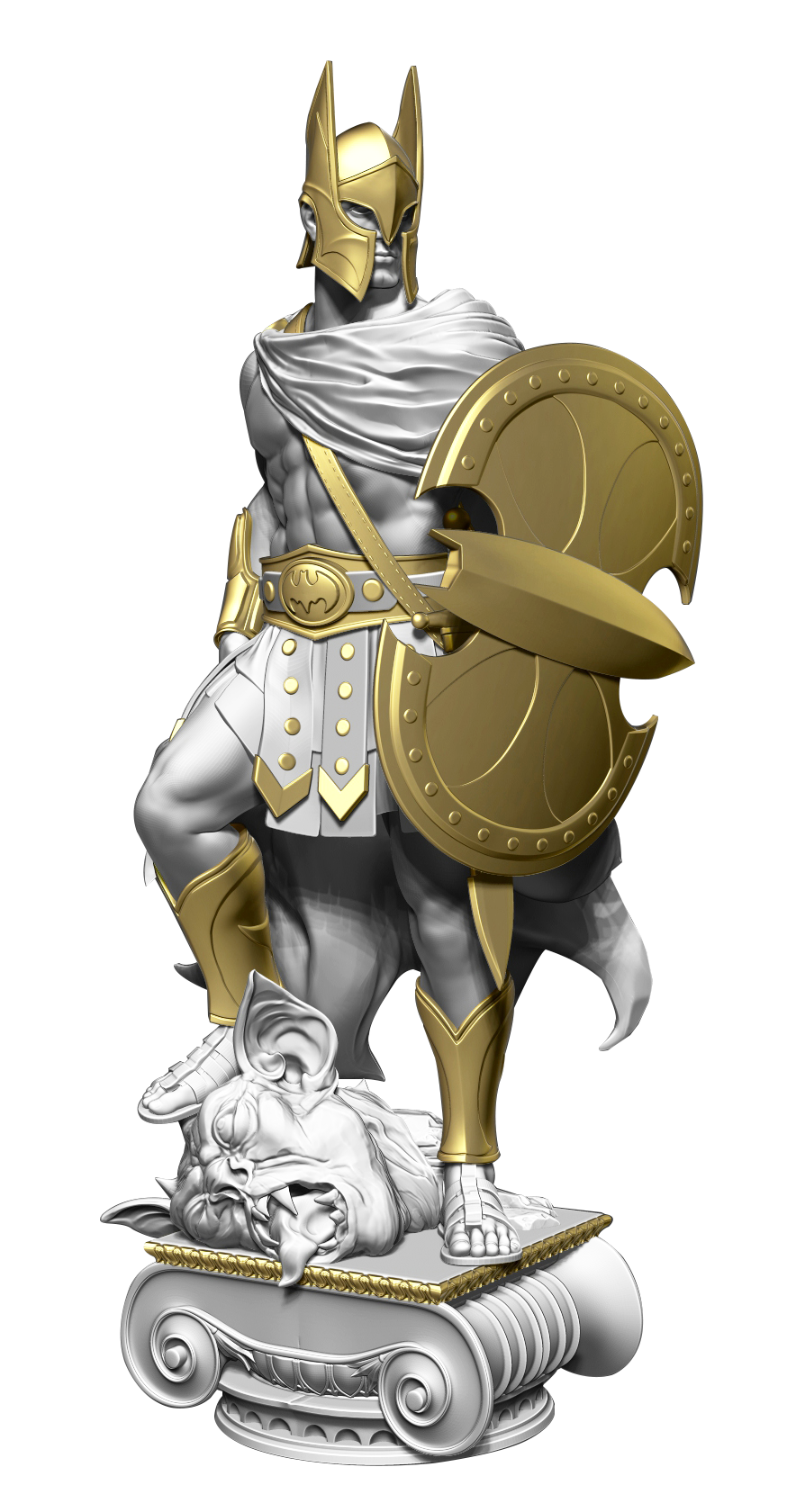 Catwoman Stolen Idol Statue: This upcoming entry in Cryptozoic's series of detailed, life-size DC Hand Statues features Catwoman's iconic gloved hand holding (appropriately) a cat idol. The eye-catching polyresin statue depicting Gotham City's greatest jewel thief will arrive in 2023.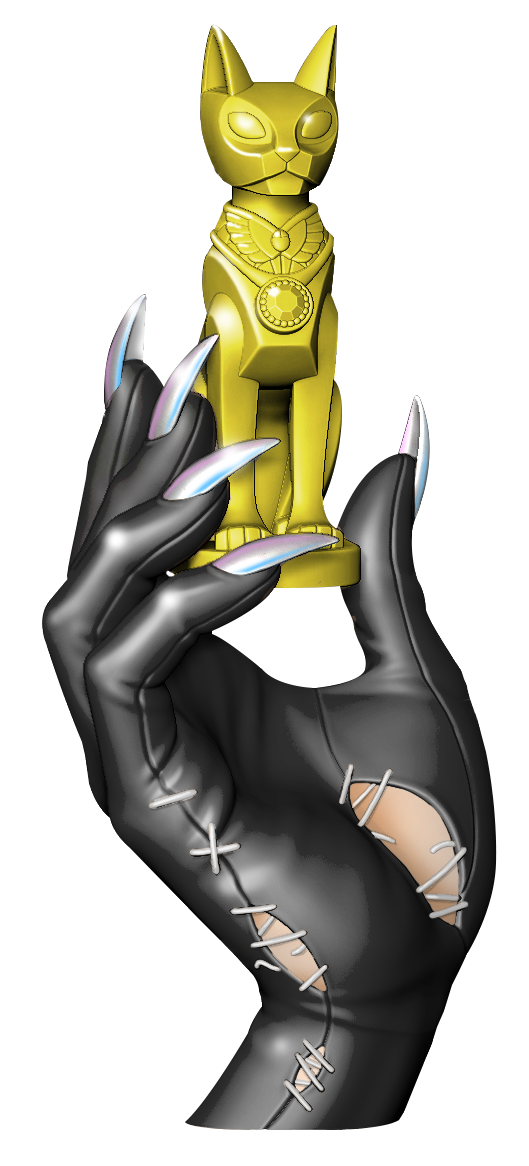 Trading card fans can get Promo Card P7–depicting Ian McKellen as Gandalf–for the upcoming super-premium release CZX Middle-earth. In addition, there will be four Promo Cards for Cryptozoic's newly announced The Freak Brothers Trading Cards Season 1, based on the hit animated series; one card will be available each day of the show. Promo Cards come with purchases, while supplies last.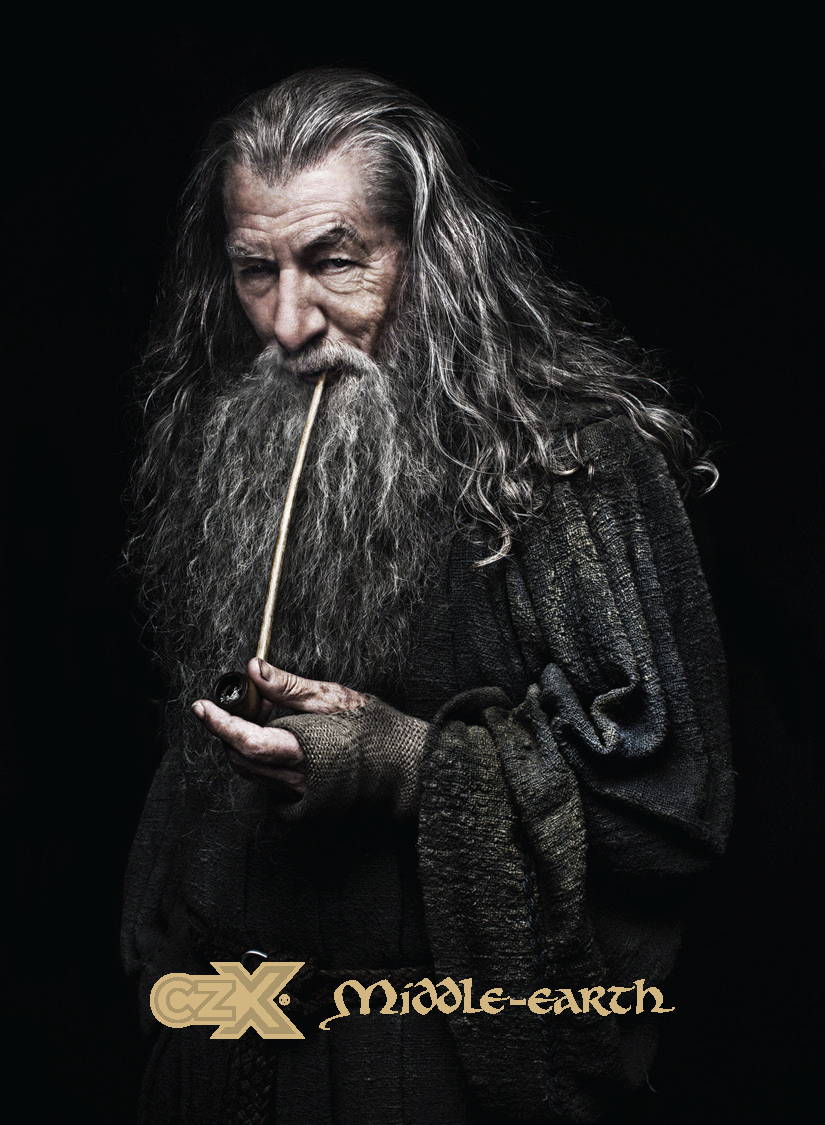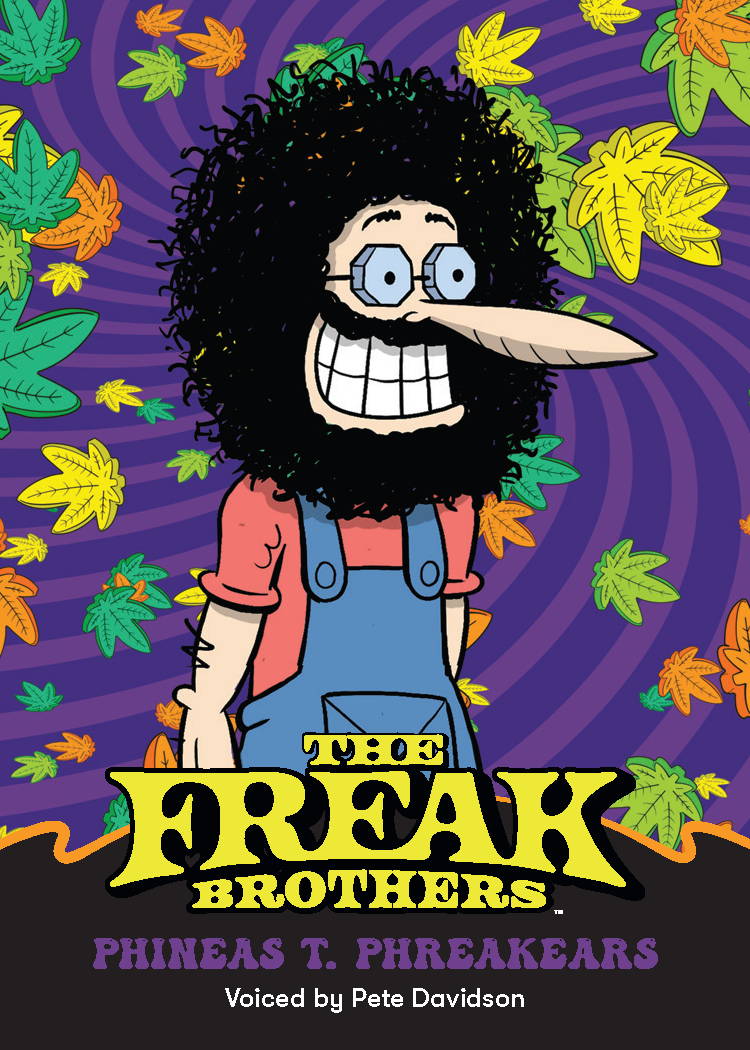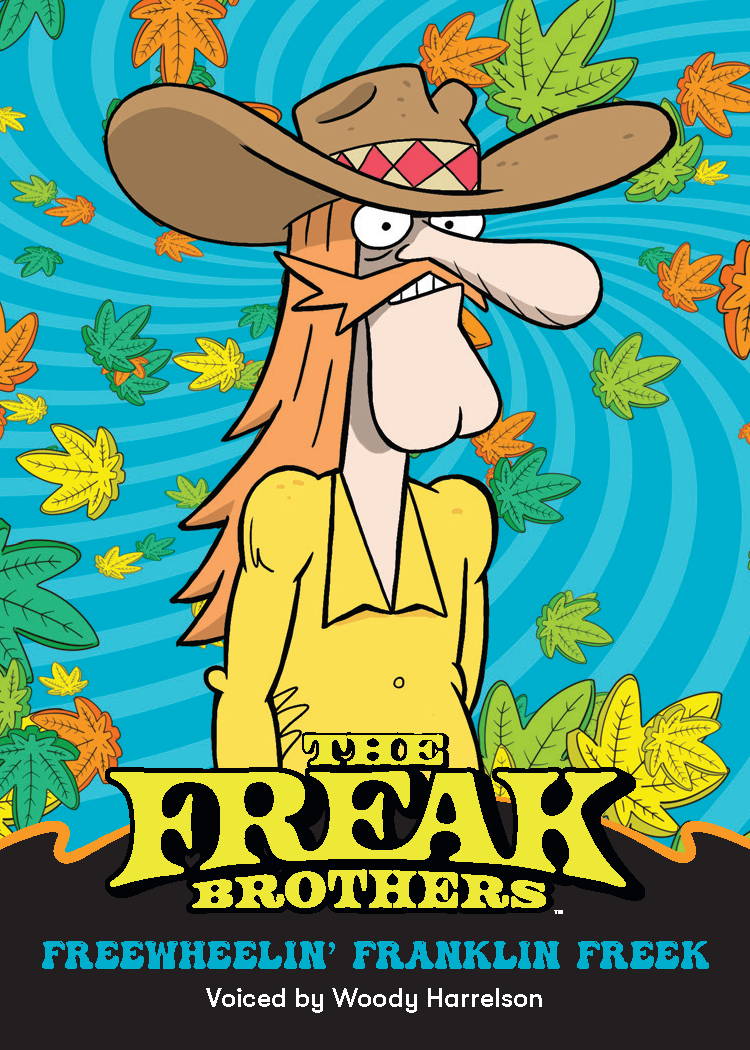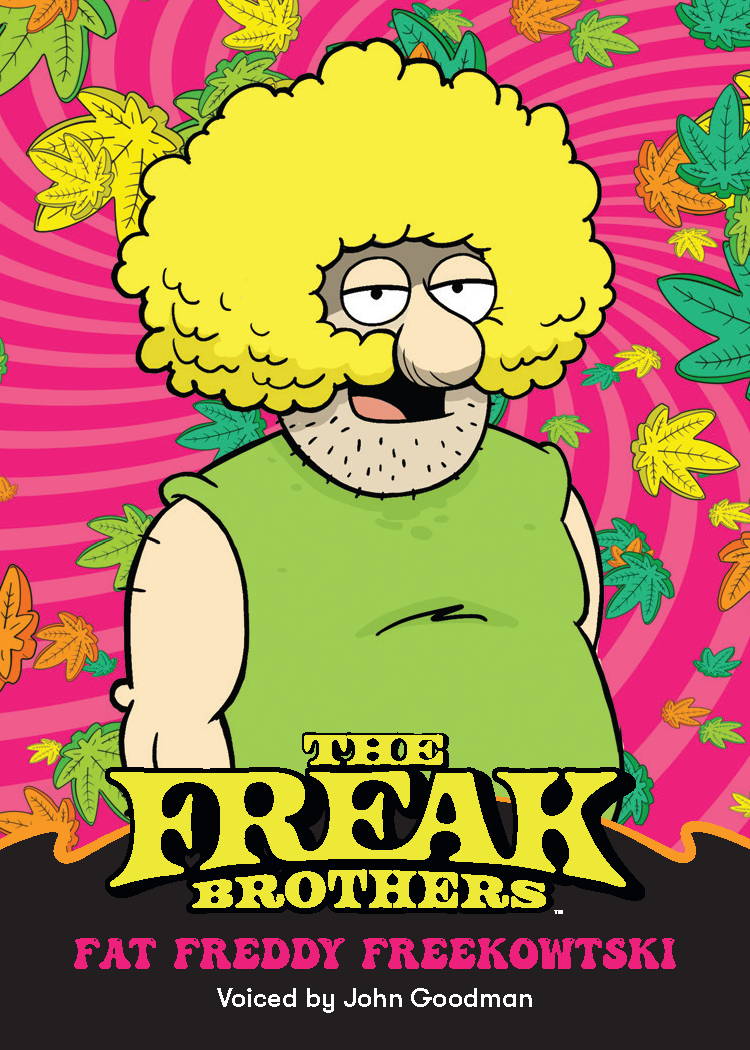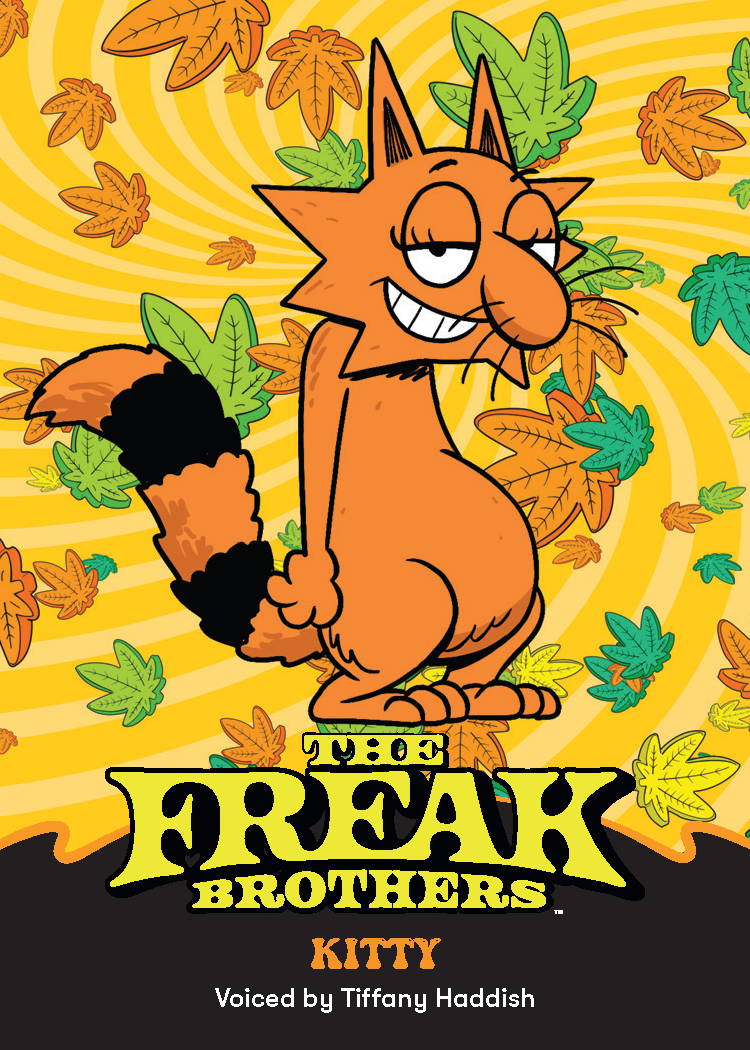 Finally, Cryptozoic will showcase its games, including the following recent releases:
Batman: The Dark Knight Returns — The Game: In this solo board game experience, a player can don the cape and cowl and journey through Frank Miller's iconic comic book series. Instead of traditional leveling up, this is a game of attrition as the player must battle a relentless tide of ruthless mutants, cops, and press looking to bring you down, plus iconic bosses like Two-Face, The Joker, the Mutant Leader, and even Superman. The game is played over the course of four epic "Books," each with unique rules, allies, abilities, and epic boss battles. It is available in both a regular edition ($64.99) and a Deluxe Edition ($109.99) featuring 17 highly detailed miniature figures.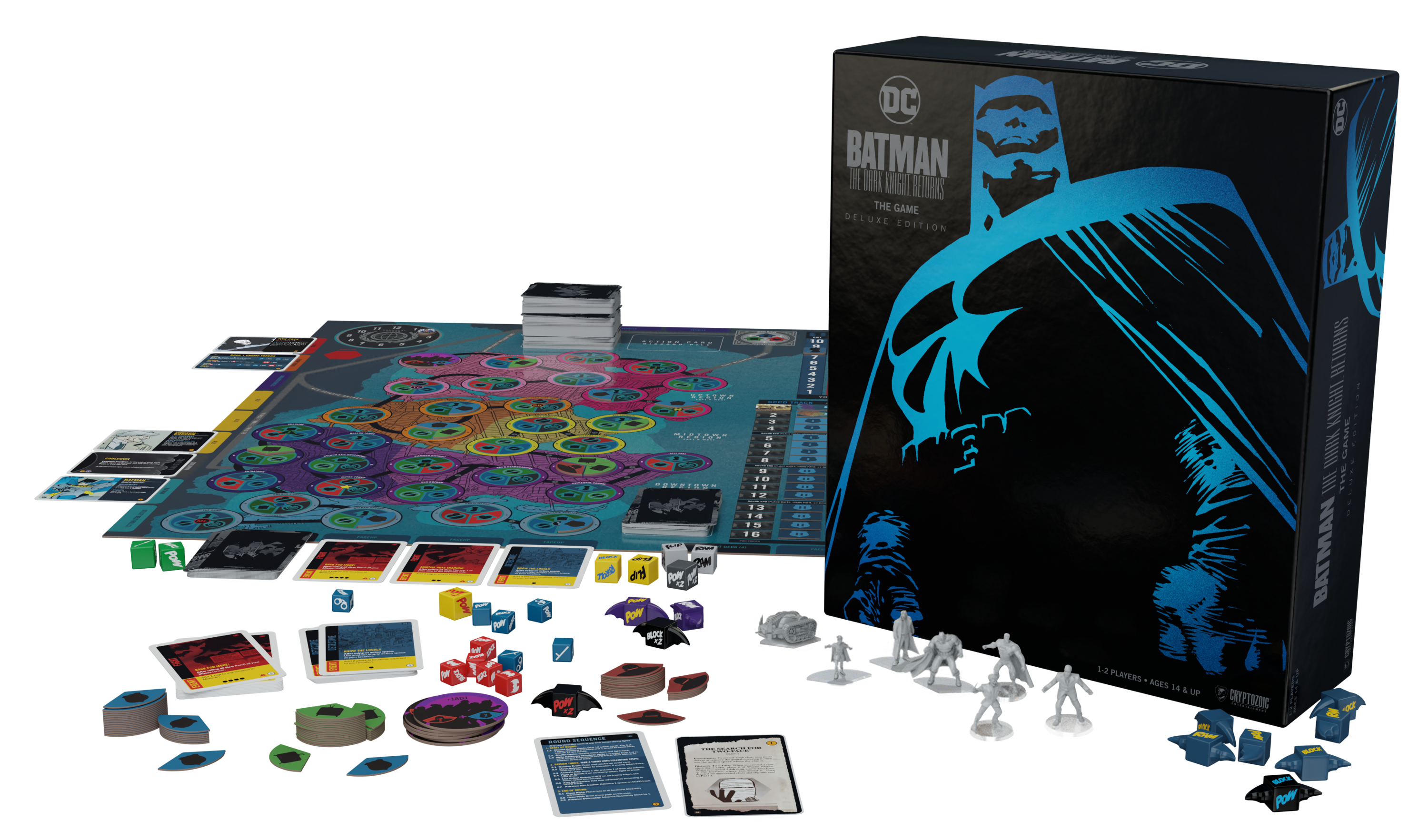 Steven Rhodes Games Vol. 1: These three games are based on the artwork of Steven Rhodes, an illustrator best known for his offbeat reimagining of children's activity books from the 1970s and 1980s. Each 2-6 player game features fast-paced, easy-to-learn gameplay with very little setup time, while offering hidden depth to satisfy hardcore gamers. Reflecting the comical retro worlds in the games, the titles hail from Dynomite Games, an old-school sub-brand of Cryptozoic. Each game will be available for $19.99.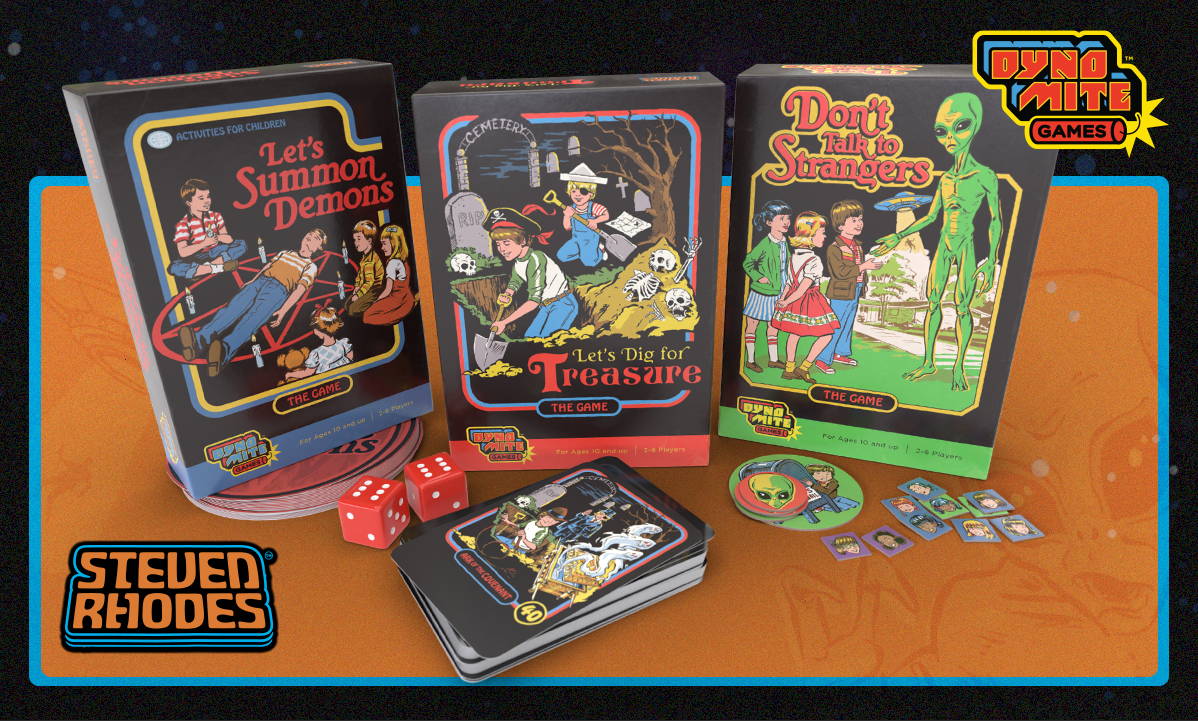 About Cryptozoic Entertainment
Since 2010, Cryptozoic Entertainment has been dedicated to the concept of "Fans First," striving to develop the most creative and sought-after products for pop culture enthusiasts worldwide. As an entertainment company with a diverse portfolio of licensed and original IPs, its catalog covers a broad spectrum of tabletop games and collectibles. The passionate team at Cryptozoic aims to inspire gamers and collectors all around the globe, while bringing fans together as part of the Cryptozoic community. Visit www.cryptozoic.com for more information and sign up for the company's Mailing List to receive the Fans First Newsletter and updates about products and events.
Media Contact:
Cryptozoic.com - facebook.com/cryptozoic - twitter.com/cryptozoic
instagram.com/cryptozoicentertainment - tiktok.com/@cryptozoicentertainment

© 2022 Cryptozoic Entertainment. | 25351 Commercentre Drive Suite 250 Lake Forest, CA 92630. All Rights Reserved.